Unfair teen stereotypes
April 14, 2009
Jock, prep, emo, slut, nerd, wannabe? Have you ever called someone that to their face? Behind their back? Or just thought it? It hurts them. Has someone ever pegged you as one of those? I know I have, and I know you have to, because you cannot go through middle school, or high school nowadays without being stereotyped. It is something that we cannot help, we do it just by glancing at them.
I remember my freshman year in high school, this girl overheard my friend making fun of her clothes, I laughed along, but I felt horrible for doing it, we found her crying in the bathroom during lunch, I wish I had apologized for making fun of her, but I never did, and I regret it, I can just imagine how that made her feel. But at the moment it made me feel better about myself, but only for awhile, and now I am feel guilty about it every time I think about it.

It isn't just teenagers that are stereotyping, parents are stereotyping teens, have you ever heard the song teenagers by my chemical romance? One of the verses is "Their gunna clean up your looks with all the lies in the books, to make a citizen out of you, because they sleep with a gun, and keep an eye on you son so they can watch all the things you do". That's what I feel parents are doing, they are so afraid of us screwing up that they don't trust you and assume that you are going to mess up, get pregnant, do drugs, or shoplift, not every teenager is like that, I'm not, but my parents don't trust me. Iv seen it all the time, parents thinking that some kid who is dressed a certain way is a awful nasty person, but they aren't , that is stereotyping.
Stereotyping never ends, it will follow you through collage, and your job, people will always judge people for how they look, its sad, but its true.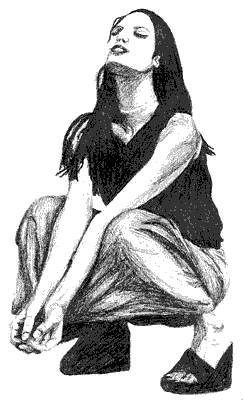 © Danielle B., Cordydon, IA