What Is Passion?
March 3, 2018
Strong and barely controllable emotion. How many people ask you about your passion? When you first meet someone you ask the simple questions never the most endearing. Passion is what drives a person in what and how they do things in their lives. That person lives their life because of something they are passionate about. Everyone makes their lives theirs because of something that drives them. If you continue to read you'll find our what drives me into my next path of life.
Everything in my life has lead me to my decision of going to school and majoring in special education. Every year our counselors ask us what we would like to do in the future. I've had various different career pathways and teaching was never one of them. Nursing, homicide detective, orthopedic surgeon and marine mammal biologist. Although, last year I had taken a class at my school called 'Peer to Peer' the class is designed for the kids to be immersed with other students and not teachers or paras. You work with kids with physical and mental disabilities in their classes and help them with their class work and while doing that they are teaching you about them and their disability. My favorite part about being with these kids is learning about them and their favorite things along with their families. Being with these kids makes your whole day better. They are such smart,fun,happy, and funny kids they know how to make your day so much better without you even trying. When you first meet these kids it comes as a shock to them because they are not use to all of the attention from many school kids.
I can remember the first day I knew I wanted to be a teacher for these creative funny kids. It was a horrible horrible day, It was one of those days where nothing was going right. I had went down to lunch and normally I was not there because I went to another school for the rest of the day. I had sat with some of the kids from the class and was talking to one of the funnest kids you will ever meet. Just a normal conversation about his lunch, salad that day. I came up behind him after leaving the table and simply just said "Boo!" he started laughing extremely loud and uncontrollably. I have never made a kid laugh so much! It just made my whole day so much better. Making someone smile and laugh like he did makes your day but, making someone laugh who doesn't do much of it at all makes it even more special.
That was the day that I knew my passion was to get accepted to college and join their teaching program. Special education is my passion it is what drives me to make a difference in not only the kids lives but, mine as well. Working with theses kids makes anyday a better one, they give you a ray of happiness that can make a huge impact on yours and their lives. They have a very special quality that makes them unique to everyone else. They have a very small circle and when yo get to be a part of that you should be eternally grateful and caring that you get this opportunity.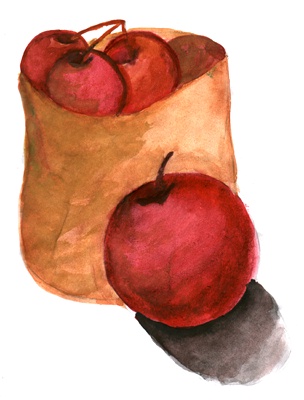 © HyungKyung L., Plymouth, MN