How Is a Study Habit Important?
February 1, 2018
A good study habit is a significant factor in an easy and effective study. In other words, a good study habit help you to reach high scores. Why is it so important and how does it actually help you?

Before making statements, I want to express some common things I saw in the school. First, some students make their notes pretty and colorful but too prolix. Second, students don't understand or have a question on the learning topics but they don't ask. Third, they don't go over the notes or textbook. Last, they are used to start to review five minutes before test.

Here is my opinions. What should be in the notes? I think pretty looking is not an inevitable element, but coming up a brief summary and marking some important details are very necessary. They make your notes be clear as a glance and it's easy for students to find key points. Otherwise, the notes can help them to memorize. A prolix note looks complexed and don't benefit memorize. However, a brief and clear note make huge difference here. In fact, only making notes is insufficient. Going over it frequently so that they can be able to have a long-term memory.

I used to think if a student is really good at study, look how they review. Obviously starting to review five minutes before test doesn't really help. How many details can be memorized in only five minutes? How deep a question can be understood by five minutes? How five minutes give a space to solve an unsolved question? Trying to understand all the topics and details and being able to give examples after reviewing. If students can do as mentioned above, there can be no doubt that high scores come for them.

This is how do study habits help me. I hope someone can get benefits from them also. These methods may not be suitable for everyone, but if one can really put these points into practice, they get improved.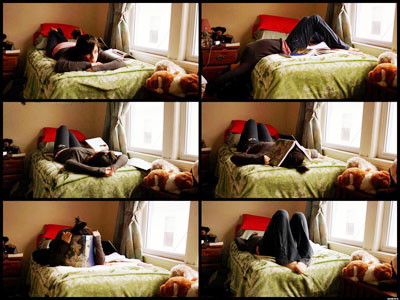 © Anonymous