If I Were Mayor Essay
November 27, 2017
I live my life in a small (ish) town with a population of about 37,046 people. Our town is described as, "a model growth community." But, there are always things to improve upon, and for my community, this improvement could occur in commuting.
As a high schooler in a suburban area, many of my friends live close to my house. I walk or bike to meet with them and hang out, and many younger kids and older adults do too. However, nearly every road is busy, with people driving past at any moment. These roads have high speed limits and many bends, leading to a point where a car could potentially kill an unsuspecting child. To commute safely, responsible adults will drive their children, wasting gas and hard earned money, nonetheless contributing to the worldwide problem of pollution. As mayor, I would look into solving this problem to minimize pollution and promote exercising and socializing.

In order to solve this problem, I know that everyone would need to help. If every adult, or willing child, contributed $200, then the town could hire workers to install sidewalks on major roads and intersections. This issue is one of very few that could take a short time, if made a priority. Benefits from the solution of this problem is the encouragement of independence, healthier lifestyles, possible lengthening of lives, and a decrease in the output of atmospheric pollution from driving cars such short distances. As the mayor, I would try everything in my power to make my community a safer place for all.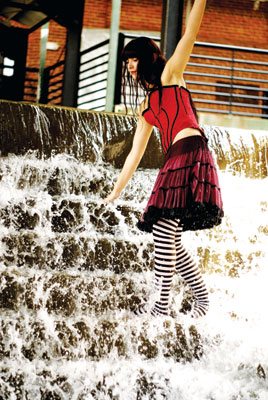 © Daniel H., Durham, NC