If I Were Mayor of My Town
November 10, 2017
Change. Development. Progress. All of these drive our local county of Waukesha, Waukesha. If I were mayor, I would push for better health in our community. Whether it regards the water, air pollution or even flu shots, there is always room for improvement and I intend on pushing past the boundaries in order to achieve something great. I also believe that we could push for more of a younger voice in our government in order to express the ideas of millennials. We can do this by electing one younger aged male and female to the board under the mayor. These younger kids would convey their ideas on behalf of the youth in their community in order for a greater spectrum of understanding with our county.
In regards to health, I believe that our water safety is important and needs to be handled with the utmost care. The DNR bureau of drinking water, would be tasked with focusing strictly on a safe way to prevent any type of pollution entering the water systems. Although water pollution has decreased over the years with our advancement in technology, I believe we need to put more concern and care into a project that takes a look at more finite details within the problem to truly prevent pollution, along with around the clock monitoring. One simple virus can end up impacting thousands of people for months on end. We need our local communities inside Waukesha to be more thorough with their reports to the DNR regarding the water pollution level in their areas, in order to identify a problem if there is one before it gets out of hand. I would encourage more of our budget to be put into the DNR and funds regarding better advancements for water pollution prevention in Waukesha.
As mayor of Waukesha, Wisconsin, I would advocate for health benefits in our water systems, but also of air pollution. Currently, we have sustainable air pollution for our health. But I believe it can be better for everyone. Our factories which let off harmful gases such as carbon dioxide and sulfur dioxide are slowly polluting the air. We need to find alternative sources for these factories in order to reduce these harmful chemicals being released. I plan on pushing some of the budget into alternative energy source research to eliminate factory pollution with the burning of fossil fuels. Not only are the factories polluting the air, but these factories which are creating smoke stacks are also releasing toxic waste elsewhere affecting our land. Factories in general need to be eliminated and replaced with a more safe alternative.

In regards to having youth in our system of government, I believe we should elect both a boy and a girl to represent the population of youth. Like mayor or any other position of political power, they should be elected in by who they will be representing. These people should speak on behalf of ideas regarding school involvement, bully prevention, and even general influence. Now more than ever young adults/kids are able to make a bigger and bigger impact on people, especially with the use of technology and other resources. For example, youtube has become a platform where young adults tend to have great influence and impact among other people. People become famous off youtube while being young and end up having millions and millions of people who watch their content every day. They have more impact and influence than most adults will ever have. These youth know how to connect with others on certain levels that could be useful in politics.

Waukesha County is a thriving county. But I believe it can be pushed past the boundaries of our expectations. There are plenty of improvements and advancements, we as a community can make. I as mayor would love to help and push for changes within the government. There are no limitations if we all work together.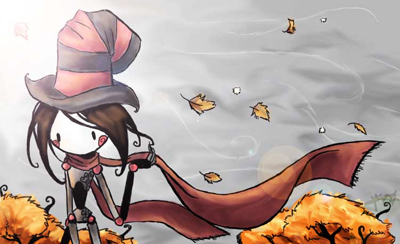 © Kirsten K., El Segundo, CA