Can Video Games be a Work of Art?
April 27, 2016
"Get off your console and get some sun!" These are probably the words that kids experience and parents use for video games. From children to young adults and maybe even a few older adults, video games are adventures; full of creativity and fun. But to some other people, these games are just characters on a tv, nothing more nor less.

People should take more time to grasp the work involved to create these games. There's a reason why you hear the word "graphics" to describe a game. It is because people critique the artwork of the game. The better the environment, the more the player will enjoy the game. Artwork is considered, well, art. Paintings and pictures are displayed in museums and homes. There are unlimited possibilities in video games, and with today's technology, designers can bring it to a whole new "level."

Games like Arma 3 and Firewatch are some of the games with great graphics out there. Firewatch was more for looking good than high detail. It was almost like a comic book with color. For example, the boulders were mostly grey and white, not much texture. The story line can be a work of art as well. The story of a certain video game could have a really good plot behind it but have one of the worst graphics and it would still be considered a work of art. For example, Battlefield Bad Company 2. It is publicly known as one of the best stories out there.
BFBC2 does not have the best graphics out there. Compared to Call of Duty Black Ops, that came out around the same time just a few months apart, the graphics are really bad. Then, there is Arma 2. This game came out in 2009 and it was revolutionary for setting a precedent in the video game community for the time. It is a huge open world game, and when you put the graphics on ultra, it looks awesome. They are still considered very good today. There is also Arma 3, Arma 2's sequel. Arma 3 was released in 2013 and set another precedent for games.

The graphics are probably the closest you would get right now to real life. Even some of the best computers out there struggle to handle this game. These games inspired game designers to bring video games to a whole new frontier; a new place to entertain the people and have them marvel at what they are seeing, as if the picture were right in front of them. If the viewers and people appreciate the scenes represented, anything can be a work of art; including our favorite video games.

Works Cited
Chayka, Kyle. "Why Video Games Are Works of Art." The Atlantic. Atlantic Media Company, 5 May 2010. Web. 20 Apr. 2016.
Schulten, Katherine. "Can a Video Game Be a Work of Art?" The Learning Network. N.p., 25 June 2010. Web. 20 Apr. 2016..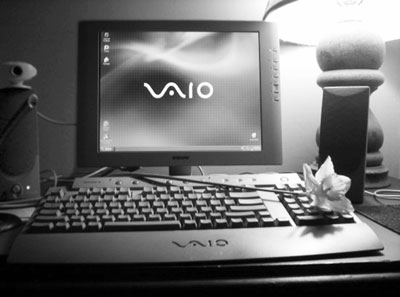 © Audrey W., Oneonta, AL