A Better Life
April 11, 2014
What can help us live better? mysticism is the seeker of the unknown and the mysterious. Meditation is a practice that can help us live better. We have to try new experiences and avoid doing the same things all the time. A key to a better life is to chase your dreams. Therefore,to live better we must try new things we enjoy doing.
Meditation is believed to help us live better because it is a way to connect ourselves and tune in with the universe. This makes it possible for us to relax and forget all of our problems or things that might be troubling us. In the "Mysticism Data Set" the narrator states I understand why I meditate:we can discover the process of letting go and relaxing during our lifetime". In other words the narrator believes meditation is the way to relax and chill. I personally think everyone should practice should practice meditation as a daily routine.
What better way to live better than by chasing your dreams. Everyone wants to live the way they have always desired. Henry David Thoreau states "if one advances confidently in the direction of his dreams, and endeavors to live the life which he has imagined, he will meet with a success unexpected in common hours." What Thoreau means by this is that if we do what we enjoy doing we can discover a better life. I imagine living my dreams and I don't think my life can get better than that.
In conclusion to live better we must do things which we like and make us feel good. Meditation can help clear our mind from negativity. It's good to change your every day routine and avoid doing the same thing all the time. There is nothing better than to chase and live your dreams. Think about it. What can you do to live better?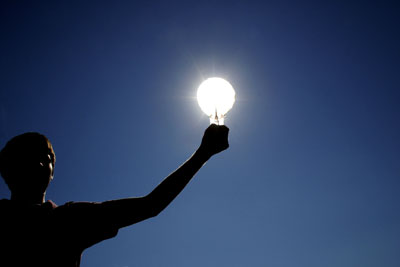 © Ty B., Oak Bluffs, MA