This I Believe
October 14, 2012
The power of words has always amazed me. A well-written persuasive essay can change someone's opinion, while a novel can take you into a new world. Each story exposes little pieces of the writer. Writing, in my opinion, is the hardest thing to improve upon. Sometimes the words just flow out from my head onto paper while other times it can seem forced and drab. I believe that writing can change a reader. I had this revelation after I had my dad read through one of my favorite books and he pointed out all of the things that could've been better about it. My dad was an English teacher, a homework-over-the-summer-just-because-I-feel-like-it English teacher. Needless to say, I know have a different favorite book that is written much "gooder".


It stated in a book I once read "Everyone can write, but some people are just bad at it." It made me think more about the way things were written and less upon what they were about. Stephenie Meyer is a good example of this; her series "The Twilight Saga" was the typical Romeo and Juliet story but her writing put the books on the top of a best-sellers list. Some issues can be brought up and solved if a letter is written to a supervisor and the strength in which they are written with can change the outcome dramatically. Many books required by schools as summer reading are old classics. They exemplify story- telling at its best.


Within every story is a little piece of the writer's life whether it was purposely put in or not. It could be a fairy-tale love story that they wished happened to them or it could be an adventure that they only dreamed about. Sometimes it is also seen through characters and their actions. That mean girl could've been drawn from a real life encounter. Authors show their own characters through their stories.


Some have the gift, the gift of being able to take people on a journey through a new world with only a paragraph. Their writing flows like water through a stream. Others do their best but the words seem forced and thoughtless. Writing isn't as easy to improve as a sport. Yes, it takes practice but it also takes understanding. To be a good writer you need to understand the way people feel, what makes them laugh, and what makes them cry. There will always be a divide between good writers and great writers. The question is what side you are on.


Writing isn't a matter of putting a bunch of words together to make something sound good. Writing is something to be proud of. It provides you with the power to strengthen your opinions and persuade others to your point of view. It lets your character show through, and your imagination run wild. Putting words together may not always be easy but maybe your story will be the one that has the power. Reading and writing make us who we are and who we will become.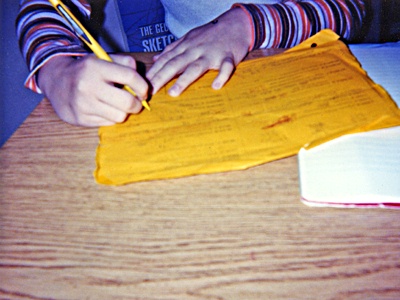 © April R., Highland Village, TX