Let the wild be wild...
October 20, 2010
Last summer I got the chance to go on a trip to California, to go to San Diego Zoo... I was SO excited! I hadn't seen a tiger in real life before. Or any other wild animals. This was going to be AWESOME...

But when we got there, it wasn't.

All of the animals were in thier cages, lying down and asleep. They looked so sad, and the atmosphere had a certain melancholic feel. These animals weren't enjoying themselves as much as the audience that was gawking at them.
Honestly, how much would that suck?
As an example, say that you are a Cheetah. You know you can run fast. You have relatives in a different country, doing what they do best (which is to say, running, hunting, and being Cheetah like). You sit in a cage all day so that the human species can look at you. And poke the glass (even though it says not to).

I don't think it is fair.

I understand bringing a species that is going extinct into a wildlife habitat to try to reproduce and repopulate said species.

But putting animals in cages so we can be entertained?

I know that it is awesome to see an animal in real life... but the cost to the animal in particular is very sad.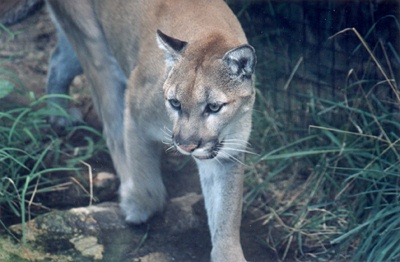 © Kasey W., Sanbornton, NH