War and why they get to kill
June 9, 2010
Do you think its right that people have to leave their family and friends so they can put their life at risk? Well I don't. It's not right and it shouldn't be aloud. Here the reasons why.

They are above the law. So you mean to tell me I cant go shoot some one in the head if I am mad at them but they can. What!? You think about it that still wrong. They are committing murder there is no way around it. You can be above the law all you want but that law is still broken. The only difference is that if I do it I go to jail they get praise. Thats good morals to be setting. Ya that really something to be proud of ya you know I am have took some ones dad or mom some ones daughter or son away. That something to praise worthy alright.

The other reason is that why should we put our brothers, sisters, cousins, uncles, aunt, moms, dads, sons and daughters life at risk when they had nothing to do with the reason why the war started. They are putting there lives at risk for something people could just settle by talking like civilized people instead of fighting about it and put peoples families relatives lives at risk. What kind of example is that. On the playground you cant get in to fights. You have to work thing out for yourselves. So if a 10 year old can solve problems with out fighting and shooting why cant they. Ya their problems may be dumb but you can work a lot of things out just by talking. There is really no need for fighting let alone killing.

How is this supposed to solve anything? I mean people come back from war with problems most the time. They have seen so much trauma that they go insane. Some end up become murders. Wait they already are. Then there is the fact that what if they come back and bomb us. There we are all over again in war and people who don't like war and was never in it or people who are innocent die. Those families have to go through that pain and suffering of loosing a loved one. The lost of a love on is so tragic why would they want to put there families and friends through that.

So in conclusion I think war is wrong. That families shouldn't have to go through that pain of loosing that loved on or the fear of it every single day till they come home if the come home. Also that why should they be above the law. A crime is still a crime no matter what. I cant go shooting people in the head I go to jail they get praise. Just saying.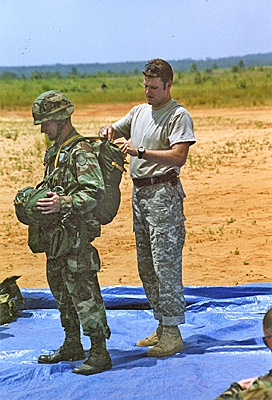 © Mark A., Phoenix, AZ