To be a candle
January 1, 2010
So yesterday I stayed in my sister's house, she had a small candle next to the sofa bed where I slept, not the most safest thing in the world but whatever. I lit the candle and started to wach it, cause well I had nothing better to do, but I stared at the candle just stared at it. Watching it dance wildly, doing what fire does naturally, trying to grow. For that is the nature of fire to grow and reach the sky, to become unpredictable, to be watched in awe.

I saw this candle trying to grow with no chance of prevail slowly melting the wax around it, it was too predictable it would only stay in that small spot it had been given. It could not be called a fire, it was an insult. The small amber continued to strugle aimlessly trying to grow, trying to reach the sky until it could no longer struggle and died.

I began think that sadly many people where candles. A humans nature is to grow, to be wached in awe and to reach the skies. But too many people are held down in place either it be by society, politics or even religion. In fact we are not even candles for at least the small amber struggles to become more than what it is, we simply accept what is given to us and dont ask why or how.
I want to be a fire, not just a small candle, to be used whenever someone else needs me, but to grow ever more bigger and bigger, to reach the sky, to be thought of as unpredictable, to have people stare in awe, that at the day of my death like all great fires I have left my mark on this world.
Call me pyromaniac,
I just think im unpredictable,
I wouldn't have it any other way.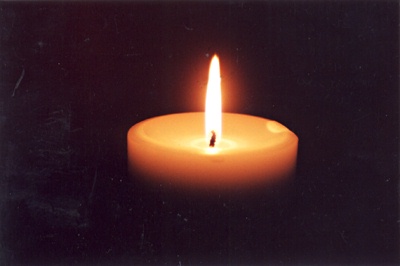 © Ashley D., Philadelphia, PA