The Monsters Within
September 21, 2009
Depression. P.T.S.D. Bipolar Disorder. Anorexia Nervosa. Bulimia Nervosa.

What do these words have in common?

They're mental illnesses. The youth of America goes through many bad things happening on a day-to-day basis. Such things can lead to any and all of these. Perhaps more.

We take medication for these illnesses, but what really stops these monsters from taking over our lives is love - from family, friends, and more. Medication also plays a big part in freeing ourselves from these monsters. My opinion:

Nip it in the bud.

Depression can be caused by many things, such as losing someone near and dear to us, various kinds of abuse, or bullying.

P.T.S.D. is an acronym. It stands for Post Traumatic Stress Disorder, and it can be caused by major, stress-causing events happening to a person.

The exact cause for Bipolar Disorder is so far unknown, but researchers say it runs in families - it is hereditary. If this is the case, which it is, I doubt there is very much we can do to prevent this disorder from being passed on to future generations.

Anorexia Nervosa and Bulimia Nervosa are both eating disorders. They are pretty much the same, only people with Anorexia Nervosa tend to stave themselves, while people with Bulimia Nervosa tend to go through periods when they binge, or eat a large amount of food in a little amount of time, and then follow with self-induced vomiting. Why do they do this? Because they're hurt. They're most likely suffering from poor self-esteem - they feel like they're overweight or unattractive. They see little to no beauty in themselves.

Social problems can cause many of these. Harmless teasing can turn into hurtful remarks. And hurtful remarks can lead to things we don't want them to lead to.

If you feel like you're suffering from one of these illnesses mentioned above, SEEK HELP. Don't be afraid or embarrassed. If you can't talk to an adult, talk to a friend. It may just save your life.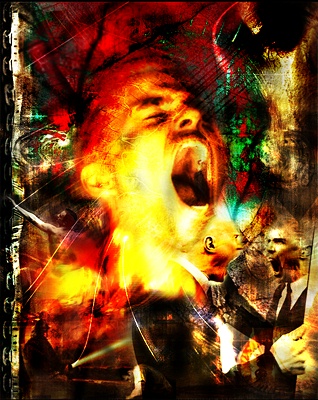 © Mark P., Woodside, NY