Handle Without Care
July 3, 2019
On a chilly winter day
"Half past one" the clock says,
a courier box comes my way
packed with a paper grey
with written on the top of it
"Yours truly- A well wisher"
And then, I start wondering
about this uninvited gift.
1:40 am
I hesitate to open it
thinking that it has come to the wrong address.
But what if it is really meant for me?
(I thought the same about my crushes too.)
.
2:05 am
I start doing an analysis of the box
thinking about the pros and cons of opening it.
Maybe, it's by a friend?
(Oh I forgot! I don't have any)
.
2:30 am
What if it has chloroform gas in it?
(I should stop watching Crime Patrol and Savdhaan India too much.)
.
2:50 am
What if it has RDX in it?
An explosion?
But why would it be done by anyone?
My head starts aching as the thoughts in it overrun.
3:30 am
Standing in the balcony
I take a deep breath
thinking about the ways of my death.
I pluck a rose from the flower pot
and start playing "loves me or loves me not"
with a slight change in it.
With each petal I pluck
I say "OPEN" or "OPEN NOT".
As one more petal decreases,
my heart beat increases.
11, 7, 5, 3 the number goes.
The last one
and the result comes "OPEN"
.
4:10 am
With the coming of dawn
the tapes of the box are undone
producing a shrieky sound
giving my heart a wound.
4:30 am
I finally open the box.
One..Two..Three..
And..
BOOOOM!
An explosion!
No no, it was not RDX.
(otherwise this poem would have not existed)
But still, an explosion.
An Explosion of Expectations!
I couldn't believe the box was empty.
So, I rechecked it.
And then I saw
at the back of it,
on a slip was written "DISCLAIMER- HANDLE WITHOUT CARE"
5:00 am
I started wondering about its meaning.
After precise 27 minutes
I finally deciphered it.
It meant
if the thoughts were not given birth
expecting too much
and the box would have got opened,
the feelings would not have been fragged, exploded and burnt.
I still do not know who sent the box.
But it taught me
one thing that day- "EXPECTATIONS ARE FRAGILE
AND CAN LEAD TO EXPLOSION.
BUT STILL,
DO NOT HANDLE WITH CARE."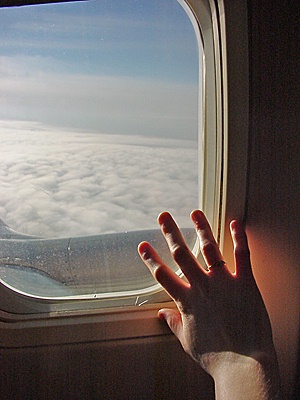 © Greg K., New Lenox, IL