Show Respect
MAG
The lack of respect which some show for our military is appalling. I am not talking about anti-war protestors, they have every right to their political opinion. I speak of the kids in school who sit down on purpose during The Pledge, of people who lobby to reduce military paychecks, of people who look at me and ask incredulously, "You want to go into the military? Why? Do you like the idea of killing people?" That is one of the most insulting things I have ever heard, and I have heard it more than once.

Let's get a few things straight: war is not fun, war is not cool, war is not glorious. War is a human tragedy that sometimes cannot be avoided. People in the military die to keep us free. When you burn the flag, insult the military, or say you'd like to live in some other country, you forget something: that men and women have laid down their lives to ensure your right to be so opinionated. Is that so hard to understand? Or do you just not care about their sacrifices? They surely did not want to die, but they did, for you and for me, for our way of life.

There's an old saying, "a warrior hopes for peace but trains for war," that holds true today. I pray that there is never another reason for our country to go to war, but if there is, I will go. Some people may be disgusted by that. Since we do live in the United States, they are as entitled to their opinion as I am to mine. I would prefer they changed theirs, but I would never want them forced to do so. Ironically, I could one day die to ensure that those people have the right to insult me. I would not have it any other way.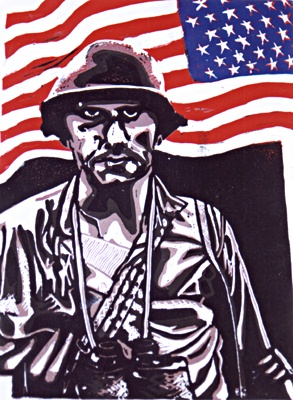 © Anonymous