Band Geek Grievances
MAG
We perform at basketball games, football games and pep assemblies. We work through the summer to improve and have almost no free weekends in October. We are dedicated. We are band members.

I have been in the band for six years, and have noticed we don't get the respect we deserve. We are everywhere and yet it seems that no one notices us, or, if they do, all they can say is that they think our playing is lame.

We work just as hard as the athletes, yet because our activity doesn't include a ball, our efforts go unnoticed. We even go to band camp and Monday night practices. Football players have a season. They may train during the off-season, but we work all year. We work through rain, sleet, snow, blistering sun, and gas leaks in the band room. We know what it's like to be part of a team.

There are some who say band isn't worthy of praise because we don't compete and win shiny trophies, but we do. We compete at invitationals, receiving medals and trophies for our performances. During symphonic band we play in front of judges and receive praise and criticism. There's even intraband competition when we practice and play for a chair position, or compete for section leader. It's all in good fun, of course, but we do challenge ourselves to become better musicians.

We know what it's like to be part of a team, and since we have more members than any sports team, we may also know teamwork better. We have all had to borrow someone else's toothpaste at band camp, or five dollars at band festival. We've seen each other in the morning without make-up. We've all experienced the heartbreak of someone stealing the coveted first chair. The other band members become our family, and we learn to put aside differences and do what we need to do to be a great band.

We have a strong character. Now, don't get me wrong, athletes have character, too, but we deal with everyone else's silly teasing. I cannot count how many times I've been told that band sucks and we're all a bunch of dorks. Seldom does anyone say that about the football team. How many football players have been told their passion is dumb and not worth anyone's time?

How many students wear shirts displaying their school's team and mascot? Now how many people have shirts with their marching band's schedule on the back?

When it comes to fund-raising, people don't respect or support us. The few parents and teachers who do help have to expend their own time and money, which isn't fair. It's not just financial support, either. The athletic teams get cool signs above their lockers, shining proudly with glitter and words of encouragement. Band members don't. We don't get our own pep assemblies. We are expected to celebrate our peers' achievements yet they aren't expected to celebrate ours. The students, some teachers and a majority of the community just don't support the band program.

I'm not saying you should go out and buy an "I love band" shirt, just try to understand us more and be a little more supportive. Give us words of encouragement and make us signs with ribbons and paint. Sure, you may see us just as band geeks, but we see ourselves as dedicated musicians.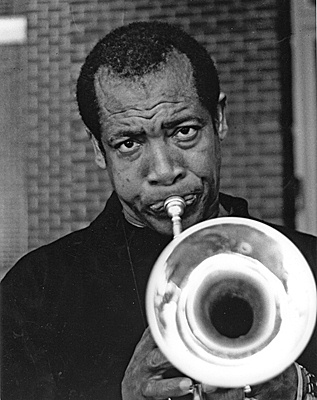 © Anonymous