They Yelled, Run! Run!
October 10, 2019
Summary:
While taking pictures for a class, a student named Riley finds a strange looking compass on the ground with a dial and the words Past, Present, and Future on it. When Riley turns the dial to Past, he/she is taken back to the ancient Roman city Pompeii. However, it is the day Mount Vesuvius erupted. Riley has only moments to save him/herself, but will he/she?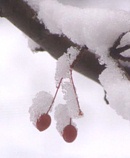 laurengarcia
They Yelled, Run! Run!