Goodbye Light, Hello Night
October 7, 2011
Summary:
I looked out at the sea in front of us, the wind rushing through my hair. His fingers tracing every part of my hand. "It's a beautiful night out tonight." I said as I sighed but smiled. "Yes...you are." he said and then he leaned in, and my eyes closed.

~~~~~~~~~~~~~~~~~~~~~~~~~~~~~~~~~~~
The main character, Crystal, finds herself falling even deeper in love with Jace, a boy in her class that she has known since forever. It's the beginning of fall and the trees are beginning to change colors. The weather is getting even colder. The plants are starting to die out, but relationships are just beginning to bloom. They are like almost any other couple. The one doesn't know the other person likes them, and they usually don't talk to each other. Will one of them come fourth and tell the other how they feel? Or will they just stay back and let the other go? In the story "Goodbye Light, Hello Night" Crystal and Jace are going to take you on a carnival ride.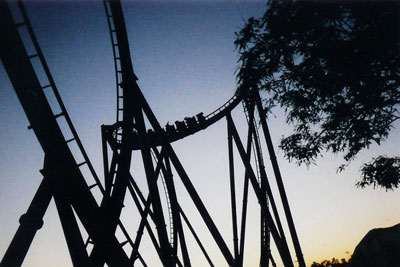 Anonymous
Goodbye Light, Hello Night