wanting normal
January 18, 2016
Summary:
Want to know what is really is infuriating and tiring? Having to act proper. No really it is, I can't remember the remember the last time I went out without having to pretend I had my shit together. Even while wearing sweats I still had to look as if I had never farted in my life.
I just wanted normal, no schedules, no responsibilities, no fake friends and more importantly no pre decided life. Just something normal.
So like the brat I was, I got what I wanted. I ran away, it was quite the thrill.
that decision resulted in the longest and craziest five months of my life.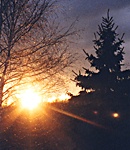 Nathaly A.
wanting normal