Life's Long Journey: Cindy's Choice
September 14, 2012
Summary:
After Cindy's father was killed, she was alone living with her mom, Geraldine. She was like any other teenage girl at sixteen: she wanted to be popular and desperately tried to fit in. After going through an embarrassment of being the highest GPA student, Cindy's grandmother dies from a sudden heart attack.

Although, Cindy's grieves are not over. When her mother loses her job, she is introduced to a new job. However, it is in New York.

Taking place during the 9/11 attack of the Twin Towers, Cindy's life changes when her mother is killed in a plane, taken hostage from terrorists. Cindy is taken to an orphanage in Pennsylvania, for she has no other relatives alive or eligible to take her in.

Cindy is taken to her new foster home with a boy named Luke. There, they discover the parents are murderers, showing Cindy how horrible the world is. The second time, she is taken to is a home of loving, hillbilly parents, trying to hold up after the lost of their child. Cindy hates them, for she is afraid they may beat her, as did the previous couple. Cindy changed her personality to a gothic teen.

Soon, Cindy was a Juvenile Delinquent, stealing money, shop-lifting, and smarting off to Police Officers. The foster parents have no choice but to give her up.

Cindy is taken to a new foster family. A family of six. An eighteen year old boy named Daniel, a sixteen year old girl named Rebecca, a boy named Abraham, and a sensitive little five year old named David Jr. Cindy was taken into a family of Christians. However, only the mother and father, Elizabeth and David, knew Cindy's background, and was determined to change her with God's help. After Cindy concluded she didn't belong with a family of perfections, she is introduced to Rebecca's best friend. A sixteen year old boy named Ethan. Ethan started to like Cindy, which was completely opposite to her opinion.

One Sunday, Cindy was in church, when the minister said something that changed her and forced her to let out her feelings. Running to the church cemetery, Cindy was followed by Ethan and Rebecca who discussed her thoughts with her. Cindy soon felt like she fit in.


Soon after, Rebecca had Cancer in her right arm, and it took her life away. Cindy was heartbroken. Until she turned to her mother's comfort. During that time, Ethan was in college. Ethan and Cindy liked each other, even dated back in high school. And soon, they were married.

The story of heartbreak, happiness, anger, self pity, and love and support, gives readers what life can do for each human being. How it can change it's course and give people a harder challenge to face, like someone's death. How life tests the faith of the people of the world. Even how humans affect each other. And what life is really about for some.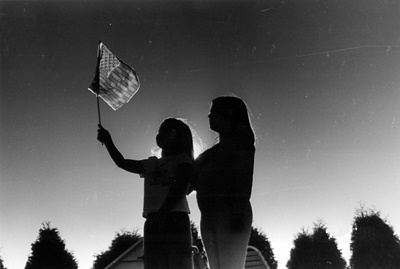 Becky N.
Life's Long Journey: Cindy's Choice