Rituals
January 18, 2017
Rituals performed by the ssm are taken seriously especially when working with spiritual entities. Most rituals performed are healing or a basic removal ritual though there are many other common ones. Some of these rituals are luck, energy, or confidence boosters. I mainly teach the luck, energy and healing to new recruits and from there on they progress.most rituals are preformed during the day when they are most needed to get through the hours and require a little bit of energy to do.now other rituals are eithier easier at night or need too be at night. The most common reason is during the night mages feel less watched and are willing to open up their energy reserve. Which although fun can still be very risky considering you use too much energy on the rituals or forget something in the middle of your ritual.

Most mages are taught to keep track of their energy and taught when to stop.People who witness these rituals aren't always sure what to think when a mage is blasting fire out of their wrist or healing deep wounds and cuts but in all honesty any of you could do the same as us if taught the rituals properly.Rituals can be as dangerous as they are deemed safe for instance a healing ritual could backfire and cause more pain if done improperly so never just look up a spell or ritual and try it most of the online ones are inaccurate.

Rituals don't always need materials to be done these materials that are needed can usually be substituted out with close items. Energy rituals though strongest with quartz crystal a gold/yellow candle and an athame don't really need the materials they just help boost the effect.In fact i once met this one mage who refused to use materials saying they made him feel weaker and choose to use just pure energy. Sadly this mage is no longer with us. I, on the other hand, use the materials to be safe about rituals and casting.It is however okay if materials aren't used in your rituals but it is safer using them.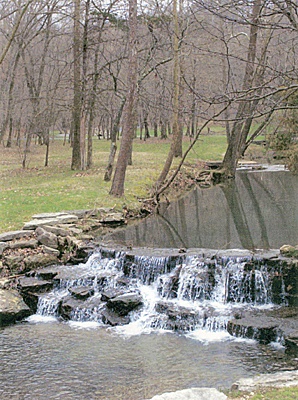 © Tyler B., Luther, OK