Hamilton: Broadway's Latest Phenomenon
October 30, 2016
"Legacy. What is a legacy? It is planting seeds in a garden you will never see," says Alexander (Lin Manuel-Miranda). Well, Broadway's latest phenomenon, Hamilton, has certainly preserved its legacy, only it has definitely been able to see it. Starting as generally unknown musical from a workshop in Manhattan, to one of the most talked about musicals of this decade, Hamilton has taken the country by storm, with hundreds piling in to the sold out Richard Rogers theater each night. The musical, which has racked up an impressive eleven Tonys, follows the life and tragic affairs of one of our generally forgotten founding fathers, Alexander Hamilton. We see Hamilton go from a "young, scrappy and hungry" boy, to a well respected thinker who ultimately go through every misfortune possible. With amazing casts, story line, costumes, set design, and musical score, Hamilton is one of the greatest and most influential musicals to ever hit Broadway.
One the most readily praised things about Hamilton is its music. The accompanying album, which is available on iTunes, is simply excellent. It was written entirely by Lin Manuel-Miranda, and has deep messages embedded in simple yet inspiring lyrics. Through powerful vocals alongside a modern base and tone, Hamilton's score combines classical show music with modern hip hop and rap. Many songs in the album have a distinctive line of notes that helps them to connect with the rest of the album. With hits such as the opening, "Alexander Hamilton," resounding haunts such as "It's Quiet Uptown," and humorous tunes such as "You'll Be Back," the diversity of the individual songs combine to form a cohesive musical score. The album is also are full of memorable quotes, especially towards the emotional ending. The Hamilton family, after years of tragedy, asks the world "who lives, who dies, who tells your story, " making all who watch it ponder mortality and the afterlife. Most of the songs have a reference to a current or historical event or issue, giving you a clever insight on today's politics while still telling a century old tale. With a Tony for best musical score, Hamilton's music is nothing short of exceptional.
Hamilton's cast is a well rounded group of award winning singers, dancers, and actors. One of the more notable cast members is writer and composer Lin Manuel-Miranda, who plays the lead role of Alexander Hamilton. Although Miranda is not the best singer or dancer, his unpolished acting makes the story of a misfit founding father much more believable and enthralling, and his rapping has received much recognition. Another notable member is Renee Elise Goldsberry, who received a Tony for best female actress in a musical. She plays Angelica Schuyler, Hamilton's sister in law. Her powerful voice was perfect for her role, as Angelica was a very strong minded and outspoken female for her time. Her best song is "Satisfied," when she tells the story of her and Hamilton's complex relationship before he married her sister. The musical also features other great actors and actresses, such as Philippa Soo (Eliza Hamilton), Leslie Odom Jr. (Aaron Burr), David Diggs (Thomas Jefferson and the Maquis di Lafayette) , and Okieriete Onaodowan (Hercules Mulligan). Overall, Hamilton's cast does an excellent job of putting beauty and life into the already outstanding music.

Along with a great score and cast, Hamilton's technical aspects are well done and extremely praise worthy. With lighting and set design by Davis Korins and Lin Manuel-Miranda, the show comes alive with color and light. The show cleverly uses only one background and building that moves and collapses as the specific scenes require. The center of the stage was built upon four large rings that move in separate directions, so the good dancing became great when everything began to move. Although I thought this was going to be confusing, I actually found the movement to quite enticing, and it helped to bring everything together and make the scenes flow. The lighting choice was always well suited, with pastels for happy scenes and dark blues and whites for sad ones. Costumes were designed by Paul Tazewell, who did a remarkable job of choosing appropriate clothing and colors for specific characters. For example, Angelica's dress is a colonial style, pink gown that accents Renee Elise Goldsberry's dark skin and made her character seem feminine, yet powerful. Alexander's costume is green, because, according to Manuel-Miranda, in an interview with Business Insider, "green is the color of money," so it did well to represent our first Treasurer. The costumes are fitting for the time period, and do an incredible job of making the past come to life.

In conclusion, Hamilton gives viewers an insiders view into the old world of money, fame, and politics through spectacular music and a cast that will leave you speechless. Even for those opposed to rap or hip hop, Hamilton's historical significance and atmosphere is great for anyone, no matter who you are, or where you come from.
Bibliography
Mead, Rebecca. "All About the Hamiltons." The New Yorker. N.p., 02 Feb. 2015. Web. 18 Oct. 2016.
Robinson, Melia. "The 'Hamilton' Costume Designer Tells Us His Secrets to Dressing the Founding Father." Business Insider. Business Insider, Inc, 13 Apr. 2016. Web. 20 Oct. 2016.
Miranda, Lin-Manuel. "Alexander Hamilton." Genius. N.p., 23 Sept. 2015. Web. 20 Oct. 2016.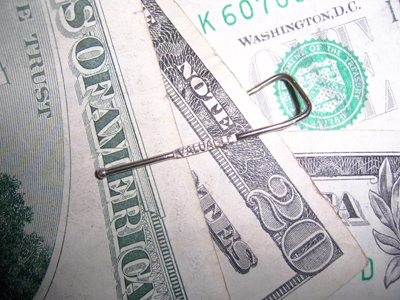 © Valcy E., Stony Point, NY