Evanston IL Restaurant Review: Table to Stix Ramen
October 19, 2016
The dimly-lit interior of the small storefront on Davis street evokes the air of a sophisticated venue. The smell of ramen fills the air as I sit down at one of the high table tops in front of the open kitchen. The menu is unique, consisting of several base options for the broth and toppings of the fresh ramen noodles, as well as additional toppings such as pork belly, bok choy, and prawn tempura. The combinations are endless, and as I pour over the variety of options, I am greeted by a friendly and helpful waiter, who is willing to answer my many questions about the more exotic menu options. These include an ajitama egg, kamaboko fish cake, and menma, a kind of marinated bamboo shoot.

For the less adventurous eaters, There are more basic options such as fried tofu, sweet corn, and simple miso broth. The potato cakes instantly intrigue me, and I order my custom bowl of ramen, a combination uniquely mine. After a longer than average wait, the giant steaming bowl of ramen comes out of the kitchen behind me, and I can smell it from ten feet away. As it is set down in front of me, I inhale the salty flavors of the broth, along with the many fragrances of the various toppings that I have never tasted before. I take a big, slurpy bite, and indulge in the flavors that explode in my mouth. Each bite after that provides a different combination of flavors, keeping my taste buds thoroughly occupied throughout the meal.

For fifteen dollars, and an easy walk from school, I have a full stomach, plus enough leftovers for lunch the next day. I walk out of the trendy locale, carryout bag in hand, hoping to come back next week to try another combination.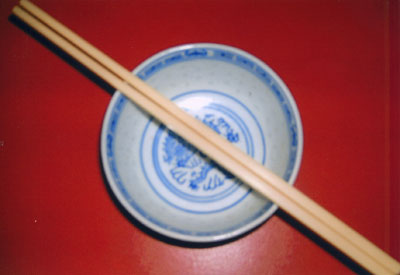 © Brian N., Milford, CT