A Filipino Christmas
January 30, 2009
There is nothing better than experiencing Christmas in a different country. Growing up, Christmas was constantly the same for me. We put the tree up in November and it was down by the New Year. Living in Nebraska, sometimes there would be snow on the ground and sometimes there was not any. It was not until my family and I moved to the Philippines that I got a glimpse of the kind of Christmas where the preparations came so early, where church was a major factor, and where being with your family was more than enough.

Preparations for Christmas start as early as September. The parol venders would be selling their parols by then. Parols are stars that you can hang from your ceiling. They are a main decoration. You can buy the one that light up or you can buy the ones that are made out of bamboo sticks and colorful plastic. The carolers usually came around in November. Usually they are just a group of kids in the neighborhood that get together to sing. They usually do this so that they can earn money from the houses that they go to. November is also when Christmas trees go up. I remember putting our Christmas tree up right after All Souls Day. Not everyone had a big Christmas tree; some just had the small ones that you could just set on an end table. The Philippines was ready for Christmas in October. The mall would be decorated and Christmas music would already be playing. It was a great experience.

Being a country that was mainly catholic, church plays a big role when it comes to Christmas. For the nine dawns before Christmas they have something called Simbang Gabi. Simbang Gabi is where you attend mass for the nine mornings leading up to Christmas. I think it is believed that if you attend all of the masses, you can make a wish. Although I did attend I never got to make a wish because there were times where I was too sick to attend mass. I made it a point every Christmas to attend mass. The best thing about the morning mass was when you got out. Since it was really early in the morning and a bit chilly Filipinos normally look for something warm to eat. Every morning there would be vendor s selling food such as puto bumbong which is sticky rice that is the color purple. They also sell cupcakes for the kids that want sugar early in the morning. Some vendors sell coffee and other warm drinks. The night of Christmas Eve is usually when they have one last mass and then they set off the fireworks around midnight. Simbang Gabi is forever a part of the Filipino Christmas.

Family is everything when it comes to Christmas in the Philippines. It did not matter if you did not get a gift; your family is definitely the greatest blessing of all. On every Christmas that I spent there, my aunts, uncles, and cousins were always there. We had times where we would open gifts at midnight and we had times where we waited until the Christmas morning. On Christmas day we would visit one of my mom's cousins. We mainly just see him and his family around that time of year. Sometimes there would be a party going on or sometimes it was just a gathering where people caught up on the latest news with the family. After that we would all go back to my house and have lunch. Christmas is a special day for families and I've learned to always spend Christmas with the ones I love.

Christmas became the holiday I loved thanks to the Philippines. Living in the Philippines during Christmas has showed me something very different from what I was used to. I learned to be thankful for the family that I have around me during Christmas and I learned that receiving is not everything, it is always better to give. Most of all, because I loved the way Christmas was in the Philippines, I also prepare for Christmas as early as them.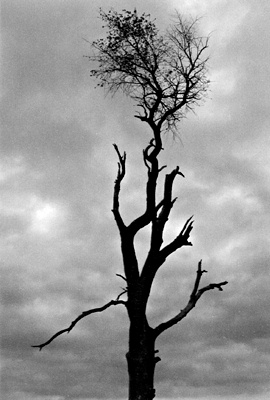 © Cassie H., Carmi, IL