Burundi: The Economic Struggle
March 18, 2014
Burundi, a country known to few people in the world, is located in southeastern central
Africa, bordered by Rwanda, Tanzania, and the Democratic Republic of Congo. Its capital city is
Bujumbura, the largest city in Burundi as well as its main port. A country with an economy based
mostly on agriculture, Burundi is quite unable to support the 9.85 million people that live there.
Burundi's economy is based largely on agriculture, mainly coffee, cotton, and tea. Their
coffee, the Arabica variety, is Burundi's largest business, which they export to many countries
and use as their chief source for foreign exchange. Burundi's coffee production dropped by about
50% in the 1990s because of civil conflict but has started to increase in recent years. Tea and
sugar are also considered major exports of the country. Cotton is cultivated in large areas of the
country, but production of cotton has also decreased because of the civil conflict in the 1990s,
and it is unfortunately not a business that Burundi looks to be regaining at the time. Livestock is
also very low in value on the market.
Although it does export some major commodities, Burundi has very low export earnings.
Burundi's import prices are steadily rising, causing little profit to be made from their export of Newlin 2
coffee and tea. Burundi is also currently heavily depending on financial aid from other countries.
It trades most often with Switzerland, Belgium-Luxembourg, Kenya and a number of other
nearby African countries. However, according to the International Monetary Fund on September
18, 2013, Burundi's trade relations and export values will drop severely, with inflation and
import values rising.
The health care in Burundi is quite poor, and the average lifespan of a person is not very
long, only 53 years. According to the WHO (World Health Organization), 139 out of 1000 births
are unsuccessful, where the baby ends up dying either during childbirth or within a short amount
of time. In 2011, 192 in every 100,000 people had tuberculosis, 932 in every 100,000 people had
HIV, and 9,911 in every 100,000 people had malaria.
TOTAL MONEY SPENT ON HEALTH CARE (IN U.S. DOLLARS)
Over time, Burundi has steadily increased its expenditure of health care. The drop from
1995 to 2000 was caused by the civil conflict in the 1990s, which left Burundi financially ruined.
However, Burundi is trying to climb back up. Based on the rate of increase in money spent on
health care, Burundi's separate regions will be seeing themselves well on the way to becoming
more health-care focused. However, the country as a whole will be growing quite slowly.
While Burundi is in a serious financial hole right now, it has much potential to rise up and
take better care of itself. I believe that if they make higher value in their exports to other
countries, Burundi will be able to become a more dominant country in Africa than it was before.
All they have to do is keep pushing forward and hanging on to whatever money they can get.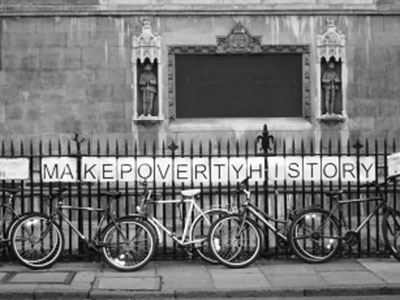 © Katherine S., Agoura Hills, CA