Little Red Bird
MAG
October 18, 2012
The smells of sweetgrass and burning sage fill my childhood memories. Photographs of dancers and drummers in handmade regalia at powwows hang on the walls of my home. In my closet you'd find sealskin mukluks, a cedar box of eagle feathers, and floral-printed kuspuks. You'd find a CD of the Black Thunder Singers, an Oglala Sioux drum group, of which my family is a part. My name is Little Red Bird, and I am an Inupiaq-Eskimo.

Growing up Native American, I have been presented with so many opportunities from my culture. I have made my own regalia, as I rolled over three hundred cones for my first jingle dress; I learned how to peyote bead, and how to make dream catchers. I can even tell you what whale meat tastes like, and I have made akutuuq, an Eskimo ice cream. I have been to powwows all across New England, and I was even given the honor of being the head woman dancer at one. These opportunities came from my elders, from the people who taught me who we are as Native Americans, and what it means to be a Native American. I am blessed to have seen these opportunities turn into memories. I am indebted to these people who have presented me with these opportunities, mainly the people of U.N.A.C.C. (United Native American Cultural Center) and my family, the Black Thunder Singers. They not only taught me things such as the importance of making your own regalia, but also Native American morals and values. I have learned the importance of respect: of others, yourself, and of your elders. I learned the importance of humiliation: that one must stay humble to be one's true self. However, the most important thing I have learned from my culture is honesty; that the truth is always the most important thing, as truth is the heart of Native American beliefs. I am the person today because of what my culture has taught me.

I am proud to be Native American. I am proud of who I am and my culture. I would love to share my culture with others, as I believe it is important to America. I don't mind telling people what to do and what not do to at powwows, or what terms and names are appropriate in Native American culture, so ask away. You don't have to be Native American to appreciate its culture.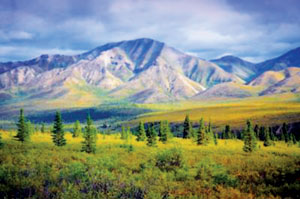 © Haley L., Anchorage, AK