Khonoma was beautiful...
January 24, 2012
A few months back, I accompanied my Mom to Nagaland. Kohima to be precise. And after a week of work Mom, and Aunty M were ready to take a break. A friendly guy we met at Calcutta airport (News flash: there are no direct flights to Nagaland. You have to go through Calcutta), had told us about this village called Khonoma ,which was famous because it was an eco village.
So on Sunday when everyone had a day off, we booked a cab and started off for Khonoma. The plan was to go there in the cab (an Omni), walk around in the village, and come back in the car. A normal day. No craziness involved. But we all forgot something. Where Mom and I are concerned, there is no normalness, and certainly no sanity.

It's a twenty kilometre journey. We are 10 kms away from Khonoma. And our car gets stuck in a ditch filled with muddy water. There's a few cars behind us, and the men get down to help us push our car out. It's quite a comical site. The men look at us in amusement when we start pushing, but realise that we're just as strong as them. Yours truly is right behind the back wheel, and when the driver starts the car, I get a taste of the lovely, chocolate brown water.

That problem sorted, we get back in and start off again. Only to stop a little further. We started rolling up our sleeves thinking it was another car stuck in a ditch. But no this was something even worse. The road had been blocked by a landslide.

The men called up the church and asked them to send a vehicle. The group going to chruch were going to cross the mud covered road to the other side and then go on to the chruch in the vehicle they would send. We had two choices. Either we sat in a car (like normal people) and went to Khonoma and back, or (like us abnormal people) trek.

My backpack was emptied of everything except two bottles of water, Cola (for the caffeine kick), lunch and my Mom's purse (what good that was going to do in the wilderness, I still have no clue). I carried my camera, with an extra battery. And of course got some good snaps! We went about 7 kms before deciding to come back.

Therefore, in conclusion we actually didn't get to see Khonoma at all. And the next time you see my Mom and me telling each other "Khonoma was beautiful", with a cheeky smile, you now know exactly why we're saying that.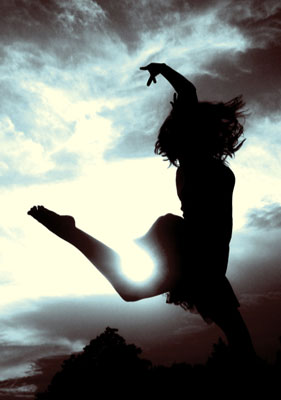 © Martha V., Morton Grove, IL