Trip to Karnataka (1)
January 26, 2011
My journey of bathrooms which did not lock (aptly nicknamed) started on the 1st of November.
A 6 am flight had my father wanting to reach the airport at least by 3.30. I managed to delay this by at least half an hour. Having slept late the previous night due to numerous replays of the prodigious day I had had, it resulted in me waking up around ten minutes before our taxi was due.
As it happens very commonly, our flight was delayed by one hour. Yet we reached Bangalore in good time and started our long journey now by car to Dharwad. For lunch we stopped at a local joint and my second lockless bathroom of my 14th year of life. Along with that there was also a huge window right behind me which faced another restaurant. Did I mention that the window had no glass?
By 5 I was thoroughly bored. I had done everything one could on a car journey. Taken snaps, read, texted, called up friends, even some writing. My dad was fast asleep in the front seat, when a spectacular show of a sunset started. 'Borrowing' dad's camera, I managed to get some great pictures!
By 7.30 it was as dark as coal outside, and we had no clue where we were. Calling my mom didn't help; it just confused us further. But finally we made it to the hotel in the middle of nowhere.

The following day was quite lazy. I just read, wrote, watched some television and had a little swim. And when I say little I mean little! The water was freezing!! In the evening 8 of us went to a nearby hotel for their supremely appreciated 'benne dosas'. Unfortunately for us it was closed, so we had to go to another one. It was an entertaining evening for me because along with the 'dosas' came true stories of a mother who had travelled from Poland to England during the Second World War.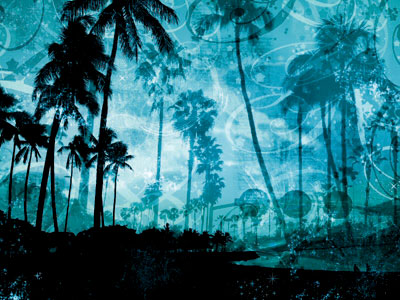 © Bekah R., Snellville, GA