Just One Photo
MAG
October 17, 2007
As I walked into the children's section of the Holocaust History Museum, I stopped dead in my tracks. I wasn't sure what I had been expecting … but certainly not this. It was dark with little flickering lights everywhere. Millions of shining beacons of hope, one for each child who died in the Holocaust. Their names and ages were being read slowly by a speaker. We were in Israel, outside of Jerusalem.

My visit to Israel with my family was incredible. We walked around the relics of ancient cities, swam – well, more like floated, really – in the Dead Sea, drove in Jeeps through the countryside, rode a camel, and even swam with dolphins. We experienced the culture in a whole new way. This trip opened up a new world to me.

I took thousands of pictures so I would remember all the fun, unique things we did. However, there was one place we visited where I only took one. I knew that was all I would need to remember that special place. It was the Holocaust History Museum.

Knowing that was where we were going, I'll admit I was nervous. I didn't know what to expect. We opened the doors and entered a gateway through time. We were whisked to the year 1935, when all the turmoil started. As we progressed through the museum, we saw how the violence became more and more severe. As we continued to the beginning of the war, it was terrifying to see how all the hatred became an excuse to kill. It was obviously very sad, and people were crying; however, there was also hope. Throughout the museum there were stories of people who managed to escape and thousands of others who found ways to help the persecuted, even though they were risking their own lives.

Finally, we entered one of the last rooms. It was 1945, the last year of the war. The atrocities were increasing. People were left without family, without homes, without anything, yet there was one beacon of hope. As we walked through the last door, it opened up to a huge window overlooking Jerusalem and all of Israel. This was when I realized the significance of this country. It means everything to millions of people around the world. It means home, family, faith – but most of all, hope.

That's when I took my photograph. That one picture tells so much. As it says in Israel's national anthem, "Our hope is not yet lost," nor should it ever be.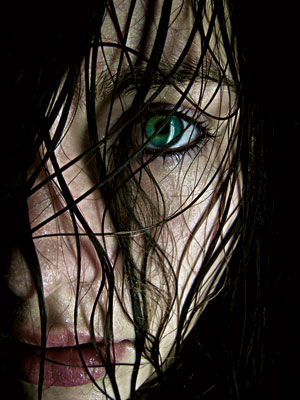 © Jorrdyn K., Washougal, WA