The MVP
MAG
October 17, 2017
Russell Westbrook is my hero. He was picked number four in the 2008 NBA draft, is a six-time All-Star, and won the 2017 NBA MVP award, but his life was not always as great as it is now. In fact, you could say he has lost more in life than he has won in sports.

Russell Westbrook is the son of Russell Westbrook, Sr., a really big playground basketball player. Young Russell had a brother, Raynard, who was also really into basketball. Russell attended Leuzinger High School, where he met his best friend, Khelcey Barrs. Barrs shared the same dream as Westbrook – to go to UCLA and eventually play for the NBA, but that all fell short.

Khelcey Barrs was playing basketball when he collapsed mid-game and was taken to the hospital. At only 16 years old, Khelcey died of an enlarged heart. Russell was devastated, but that helped him improve his game. He played with an anger that no one had ever seen in a point guard. However, for most of high school he was too short (only 5'8") to be considered a serious ball player. It wasn't until his senior year that Westbrook grew to 6'3" and was accepted into UCLA. He continued playing with anger and determination, but people didn't think he was that good. Some people considered him an undersized shooting guard, but Westbrook prevailed.

In 2008, Russell was drafted into the Seattle SuperSonics, which later merged with the Oklahoma City Thunder. He played with James Harden and Kevin Durant for a while before they left, but Westbrook never forgot about the reason he got to where he was – Khelcey Barrs. Russell wears a wristband every game printed with "KB3" so he won't ever forget his friend, and sometimes he feels like it's Khelcey who is playing basketball for him.

Russell Westbrook is my hero because of all of the hardships he had to endure to get to the place he is at now.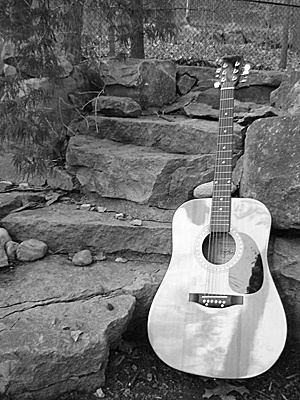 © Chelsea B., Troy, MI