The Loss
February 21, 2009
It hurts to lose, but it's better when you know everybody on your team played their hearts out.

We were playing our biggest rival in the Regional Championship. We were hosting the games.

The game started out great, us carrying the lead yet soon started getting a lot tighter.

To their credit, they shut our guards down well on defense. We didn't handle the pressure like we should have.

Needless to say, we played our hearts out. None of us wanted to lose that game. The feeling of that loss was like nothing I've felt before.

Pain.
Disappointment.
Sadness.
A sense of irretrievability
...all in one.

I had that feeling in my throat like somebody had just punched me, causing my stomach to twist and turn. The tears swelled in my eyes as the buzzer went off. You know the feeling of realzing it's gone? The game is actually over. You can't replay it; there's no rematch. The scoreboard read
41-40.

One point.

Just one more point was all we needed to change the game...to make the difference.

One more point for the newspaper headlines to read:

"Kahoks snatch the Regional Championship."

It's all we wanted. And now we can't get it back.

All we can do is just know we played each game to the best of our ability. We had a great season, with a record of 21-5.

Our fans were there every step of the way and for me, nothing can match up to the feeling of being appreciated and respected in such a way...

In such a way to average all those fans a game. To keep them coming to our games.

The game of basketball means the world to me. The team which I am a part of means the world to me. They're my other family. A win or a loss, I know we played the best we could.

And that's what all players should do.

Play each game like it will be your last.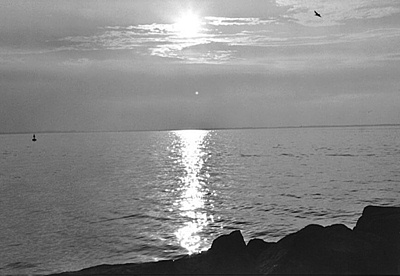 © Amanda L., Cumberland, MD