Tennis Turnaround
MAG
Usually when I enter a tennis tournament I just hope toget past the first round. My level of optimism changed this summer, though, and Ihad what will probably be the highlight of my tennis career.

In the firsttournament, I won my first-round match against a player I had known for years.Since there were a limited number of 16-and-under players, my match the next daywas for the trophy. To my surprise, the girl I played had upset the number oneseed. During the warmup I played tennis so horribly it looked like I had neverplayed! After getting over the jitters, I ended up winning in three sets thattook four hours. I was completely exhausted, and the realization I had won didnot sink in. But it sure did the next day!

With this win under my belt Ientered the Mid-Cape Open, which has a higher level of play. Again, to mysurprise, I won my first-round match and marched boldly on to the second. Thismatch was close, three sets, but I ended up winning which increased my record tofour and zero. I had never believed that you can play better when your confidenceis high, but it is true. I knew my third-round match was going to be difficult;my opponent and I took lessons at the same club! My winning streak came to an endwith that match. I lost in two sets. I was not disappointed; I had never expectedto get that far.

The third tournament I entered I especially loved becausethen I was ranked. Again, I had an easy victory in the first round. Mysecond-round match, though, was a war! We battled for three sets and in the end Iwas victorious. I was not expected to win, and was bursting at the seams withpride, but I had to prepare for the finals the next day.

Winning bydefault is not the greatest feeling, but my opponent and I played a very closefirst set and I won. She defaulted after I won the first game in the second set.I still wonder if I would have won that tournament on my own. I had thewill power to, but everything happens for a reason.

This was mybest summer ever for tennis. Maybe next year will be as rewarding. The trophies Iwon mean as much to me as winning Wimbledon for Goran Ivanisevic (he won as awild card). Now when I enter tournaments, I have more poise and courage. Ifyou're struggling, like I was, there is hope! With my new strategy fortournaments, I hope to play in college, turn pro at 20, win Wimbledon and theU.S. Open back-to-back, and marry Andy Roddick. Can I do it? Only time will tell.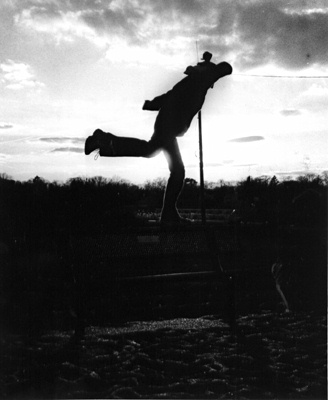 © Anonymous