Baseball in Ireland
MAG
Have you ever played catch with a professional baseball player? I didn't know I had until I traveled to Ireland.

I am a dedicated softball player. My father and I practice all the time, so we packed our gloves and planned to play during our trip. When we reached the small town of Dingle on Ireland's west coast, we realized that we had forgotten a softball. We went to every sporting goods store and could only come up with a tennis ball. Apparently, softball and baseball are not very popular in Ireland so stores don't carry the equipment. The major sport there is football (we call it soccer).

Near our bed and breakfast was a football field that Dad and I decided would be the perfect spot to play some ball. The field was being used, but right next to it was a grassy area. Dad and I began to practice and a group of boys about 10 years old approached. One carried a board three feet long and six inches wide.

They watched us, wide-eyed, as my dad threw grounders for me to catch.

"Are you a professional baseball player?" one asked. My father and I grinned at each other. Flattered, he told them, "No, no, she's the player." Then another asked, "Is she any good, man?" My father laughed and told them to watch me. I could hear the "ooohs" and "ahhhs" if I caught a ball. When I missed, I heard collective groans of disappointment.

Before too long, the boys were asking if they could "have a go" at hitting the ball with the board. I was delighted to pitch to them and watched them hit the tennis ball over my head. They chased it each time and then began throwing it to each other. They were having a great time and so were we! I could not stop laughing as I watched them play baseball, Irish-style.

This is one of my fondest memories of my trip to Ireland and it gives me a good excuse to tease my dad about his time in Ireland as a professional ball player.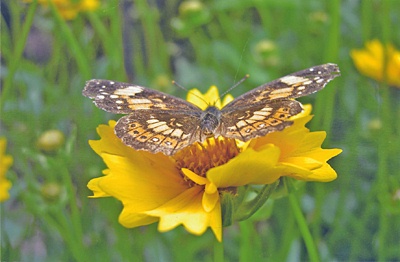 © Anonymous