Dear Sports...I'm Sorry
September 28, 2018
Dear Sports,
I'm sorry. I'm sorry that I'll never be able to make you proud. I know that my brother and father are friends of yours and I'm sorry that I can never be. Even if I tried.

My father has tried to help me befriend you through all of middle and elementary school. I made the teams but I could still never be considered "athletic".

I'm sorry that I have disappointed you and my family. I'm sorry that a musician like me couldn't do it.
I'm sorry that the hours I spent at the gym never paid off.

But don't worry, I am being punished for it. With scowls, jeers and other harsh things, as if my clumsiness couldn't speak for itself.

I'm sorry that I can't be "perfect" like everyone else. I'm sorry. I know that you may forgive me even though my father never will. Even though a theatre girl who can't dance but can sing you to tears, is enough for every one else, it isn't enough for him.

And I must live with that every day.

Sincerely,
Queen Clumsiness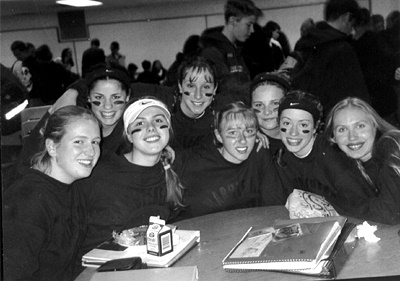 © Heather C., Marblehead, MA