The Christian Voice: The Newsboys
November 28, 2017
Many people began joining in the chorus and what was once a barely audible whisper, gradually ascended into a deafening roar. "My God's not dead, he's surely alive. He's living on the inside roaring like a lion.." The concert hall was blaring with the powerful lyrics. The Newsboys were delighted to see so many Christians rejoice in the name of God by singing the song that they had dedicated to him. What was even more spectacular was that they were accepting God into their lives.

The Christian rock band by the name of The Newsboys was founded by Peter Furler and George Perdikis in 1985 in Mooloolaba, Australia. To this day, the band consists of lead vocalist Michael Tait, keyboardist and bassist Jeff Frankenstein, drummer and percussionist Duncan Phillips, and guitarist Jody Davis. On March 9, 2009, an official statement was released announcing Michael Tait new lead singer shortly after Peter Furler declared that he was no longer going to lead The Newsboys. Peter states: "[The] Newsboys to me has always been a mission, and I entrust Mike, Jeff, Jody, and Duncan to continue all that is in store for us as a band. I'm looking forward to focusing on the band's studio career and spending time in my own bed after many years in a tour bus and hundreds of thousands of miles on the road."

In 2003, guitarist Jody Davis was forced to leave The Newsboys to look out for the well-being of his daughter, Bethany, who was in an ill condition. Erika Davis, wife of Jody, went to take care of a routine errand in picking up food for their daughter. While out on the errand with Bethany, Bethany suddenly stopped breathing.
Immediately, Erika called both an ambulance and her husband for help. Fifteen minutes later, Bethany was on her way to Vanderbilt's Children's Hospital. For one petrifying month, Bethany was in a coma at the hospital. Jody and Erika Davis were constantly at the hospital, praying for the safety of their beloved child. They were accompanied by people from nearly half of the churches in Nashville, who were there to offer support to the family. It was a miracle performed by God when Bethany finally awoke from her near death experience. Nonetheless, Bethany did suffer near-brain damage which have posed problems for at least most of her life.
During Jody Davis's absence, he was replaced by Bryan Olesen for a little over a year. Olesen left in 2004 to work on his own band. Paul Colman, an Australian singer/songwriter, united with The Newsboys as the band's new guitarist. The following two years the band was found touring the globe and working on the songs that would become its first pop album in four years. At the beginning of 2009, after touring for a year, Colman left the band to return to his solo career. Following Colman's departure, Jody Davis finally returned to the band.
On March 21, 2016, the film God's Not Dead was released. Starring Shane Harper, Kevin Sorbo,and David T. White, the movie went on to gross $62.2 million worldwide. The director of the movie, Harold Cronk, was inspired by The Newsboys' song, "God's Not Dead", as the Newsboys made several special appearances in the Christian film about atheism. "We have a relationship with The Newsboys and were familiar with the song," explains David A.R. White, who portrays Pastor Dave in the film. The song became a significant element in the development of "God's Not Dead"." Josh Wheaton, played by Shane Harper, is a freshman university student who attends a philosophy class, where the uncompromising Professor Radisson instructs all students to submit a signed statement that "God is dead" and never existed. When Josh refuses, due to his own Christian beliefs, the Professor challenges him to defend his position that his God is real - which leads to a series of confrontational presentations between himself and the professor, with the class as jury.

The Newsboys' music have had a major impact on people's lives. When Brent Bice, a high school English professor and fan of The Newsboys, was inquired about how the band's music has affected his life, he responded: "It energizes me when I'm feeling down or tired." Since 1985, The Newsboys has been inspiring people of all ages from all over the globe. Aside from encouraging people to believe in the Creator, their music teaches us to appreciate the things that we have in life while we still have them. It teaches us that there is always hope in whatever we do, and to have faith in the all-powerful one, even in the most difficult of times. No matter how hard life strikes us, we must learn how to rise and be strong and believe in Him. As The Newsboys always like to say: "My God's not dead, he's surely alive. He's living on the inside roaring like a lion… "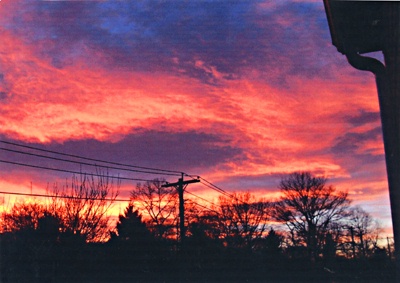 © Robbie M., Milford, CT