One Fading Heart
November 10, 2017
She is the only one who never stops loving. I am the only one who understands her. One fading heart with floppy ears and a strong will. One which endures the test of time. One helpless soul trapped by fur. From my bedroom, I can hear her, but each night it strangles my heart.

Her strength is in few. She sends subtle messages with her gaze. Her eyes grow from bright to grey as the darkness slowly sets in. This is what she endures.

Let one lose hope, they'd all trickle down like a waterfall, each held back by mind full of optimism. Sniff, sniff, sniff it sounds like when I sleep. She suffers.

When I am too sad and pale, when I feel alone in a world full of people, then one fading heart brings me back. When the light within is slowly dying. One who persevered through fire. One who fades yet doesn't forget to love. One whose life lives on in peace.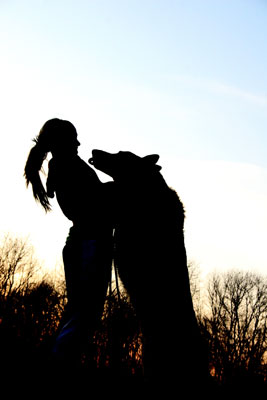 © Brittany U., Terra Alta, WV