Looking Back
November 7, 2017
Now that I am older, looking back on my life I realize that there are many things that influenced me. Music has been a major part of my life from the beginning. My father plays the guitar and is a singer as well. I was greatly influenced by his style of folk music. He has been on an amazing musical journey just like me. My name is Jennifer Montgomery, and this is my story.

I used to think that my music was just something that came naturally and that nothing really influenced me. I realize now that my dad influenced me a lot through his musical style. Ever since I can remember, he played and sang his music to me. When I was in the fourth grade, I decided that I wanted to play an instrument like my dad. Life back then was a lot different than it is now. Many of my friends at school had running water in their house, but I did not. We had a television, but my dad enjoyed watching things like Alien that I was never interested in. What better thing is there to do than learn to play an instrument?

I was told if I played an instrument in my school's band that it had to be the flute. After just one week, I had wanted to quit. I hated it, but I was always taught to finish what I started.

"You have to play the flute for at least one year before you can quit," my mother had said. I was so angry. I understood that I needed to finish what I started, but what was the point if it was something that I hated? Band practice was almost every day. That meant there was an hour every day of wasted time! Not to mention practice. The first month or so of playing the flute was awful, but I went on. I realized that the flute was actually something that I enjoyed. I decided to continue playing the flute, even through high school.

After high school, I had wondered maybe I can sing a little, but what am I ever going to do with the flute? The church that I was attending at the time was planning a mission trip, and I jumped at the opportunity. I decided to bring my flute with me. When I was there, I saw worship in a way that I had never experienced. There was so much passion in the music and I wanted to show that same passion in my music.

The trip was even more special because I got to play my flute there on the trip. Even if I didn't think I was the greatest at playing the flute, it was very special. On this trip, I learned that no matter how good or bad I thought that I was with my music, I could use it to glorify God. From there, I only grew musically. When I was twenty-one, I wrote my very first song. One of the songs I wrote was even on a local radio station.

The song I wrote was called:
The song was about:
On that first mission trip, I knew that not only was my purpose to teach children here in the U.S. ,but in other countries too. Matthew 19:14 even further encouraged me. It says: "Jesus said, 'Let the little children come to me, and do not hinder them, for the kingdom of heaven belongs to such as these.'"

I didn't know how or what to teach them, but I was going to show them one thing: that God really cares about them and that they can worship him with all of their hearts, whether they can sing or not, whether they can play an instrument or not. A friend invited me to a conference about children praying. Ten children attended this children's prayer conference in Ohio. I was blown away by how amazing it was, so I took a lot of those ideas and added some of my own to make lessons to teach children.

One of the many things I did to teach children was how to make paper plate tambourines. The kids would staple two plates together and put rice and beans inside. Then they could decorate it in any way they wanted. I had taken some Spanish classes in high school, so I was able to communicate a little, but I wanted to learn more, so me and my family took a trip to Guatemala for six weeks to learn Spanish at the Christian Spanish Academy. I was even able to learn some Spanish songs to teach the kids!

My life so far has been an amazing journey. I cannot wait to see what God has in store for me next. I am very grateful for all of the things that have happened in my life, and I hope to have many more adventures ahead.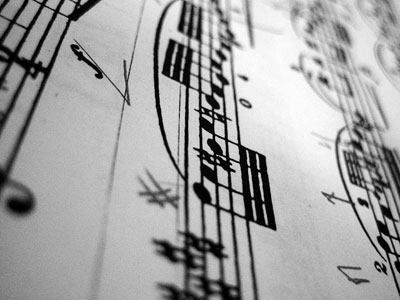 © Kimberly C., Houston, TX