My Solution to Unemployment
October 27, 2017
The United States is notoriously a place where people have the ability to become whatever they aspire to be.With this in mind everyone is supposed to have equal opportunities. For some, it can be very difficult to find a good paying job whether it is because of financial reasons, a person's background, or they just do not know where to look. With the unemployment rate extremely high, I would like to have the opportunity to change that and help people find good paying jobs to support themselves. One problem I would like to change socially is giving all people more equal chances to succeed in life.

My reasoning for wanting to help others who are unemployed stems from a personal matter. A few years ago my aunt was layed off her job. This set back had deeply affected her life. I watched her suffer and struggle to get back on her feet. She went two whole years without a job, she went to numerous job interviews with the same hope every time to find another well paying job to support herself. Then I got the idea of creating a center for the unemployed to benefit people like my aunt. My idea is to have a center for people who are unemployed to live in and learn about job opportunities. The goal of my unemployment center is to help every member get a job and get them back to their normal lives.The center would include multiple counselors that will provide the members with numerous job openings and different ways to help prepare them for their job. The counselors will be responsible for getting the member's appropriate clothing for their job and advising the members how to act during an interview. In order to become a member of the center, one must fill out an application on why they are unemployed and why they deserve an opportunity to take advantage of the rewards of the center.

Continuing, one might ask how can I achieve my goal of opening this center. First, I plan to attend college and obtain a degree in accounting and business. I believe that these degrees will help me run my unemployment center. After obtaining my degrees I would like to have a steady, good paying job and look for investors come in to help me start the center. I think a lot of people will be interested in my idea to help others and be willing to invest in my non profit organization. Hopefully after one of my centers becomes successful I can continue to open multiple centers in different areas and help others all around the country.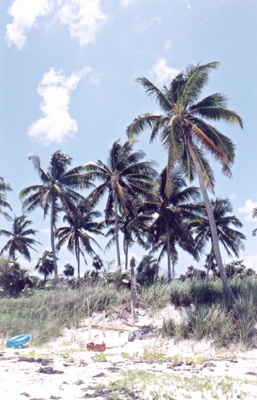 © Samantha D., Southbury, CT