On Quiet Nights
August 1, 2017
On quiet nights in empty rooms I dance alone to the sound of a Gabriel Faure Nocturne. On quiet nights I pace the halls illuminated with moonlight that seeps in through the window slats. On quiet nights my mind runs as free as a wild horse yet is as calm as a lily pond.

Yesterday night was a blessing, a quiet night that comes only once in a blue moon, a lucky occurrence that makes me feel like a pawn in one of Shakespeare's plays. I feel literary and marvelous and free-spirited and a piece in a beautiful puzzle.

At some point, however, this euphoric illusion of change is broken. Broken with the nagging parent screeching to do the dishes; Broken with the sudden realization that I have to set out my clothes or finish an assignment or feed the cat; Broken with the infinite obligations that muddy what could be a common occurrence.

What if I had the resolve of Henry David Thoreau to escape to some distant cabin in the woods? What if I had the boldness of Martin Luther to reform my own reality?

What if….What if…What if….

I'll always romanticize those I am not. I'll always idealize what I don't have. But the hope that a wish as simplistic as a quiet night can be fulfilled will always stay with me. Unbroken. Unspoiled. As fresh and sweet as a strawberry plucked from the bush on a hot day.

What's your quiet night?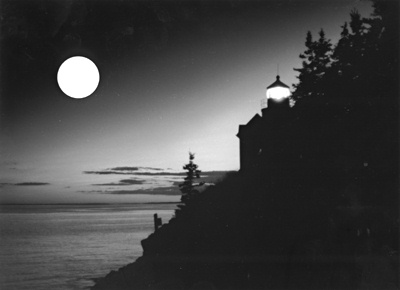 © Steve S., Marblehead, MA