Black Friday
June 14, 2017
Black Friday is known as the most chaotic shopping event in the United States. In a nation with one of the best economies in the world, powered by consumerism, it comes as no surprise that an event such as Black Friday exists. Stores offer incredible sales that draw in consumers by the thousands. Along with such an event, however, come dire and sometimes deadly results.

Black Friday became a national occasion in 1952, given its name because this day caused so many traffic jams and even some violence. Since then, ten deaths have occurred during Black Friday shopping events, including seven homicides. Multiple stampedes over the years have left two dead, and reckless driving incidents have killed three. Though these numbers may appear low, Black Friday is a shopping holiday created for the purpose of promoting consumership and therefore, deaths caused by this holiday should be a sign that this event may be taken a bit too seriously. Almost every Black Friday event has led to at least one injury; 102 people in total have been injured since 2008. In 2011, numbers spiked up from a total of 20 injuries to an astounding 46.Injuries and deaths are not the only measures for consumer absurdity during this turbulent occasion. It is not uncommon for shoppers to bring weapons to a store; many consumers bring pepper spray. This weapon is used in order to get high demand items and exclude other consumers from obtaining them. There have been 41 reported cases of pepper spray incidents since 2006. Incidents pertaining to gun violence have also been reported; in 2012, two people were shot outside a Tennessee Walmart in a conflict over a parking spot. In 2008, a Toys "R" Us shooter in Southern California left two dead and two injured. Mobs have also run over consumers in stampedes, resulting in 19 injuries and one death. This year, two deaths took place, one during a deadly shooting in a New Jersey mall and the other when a shopper began to shoot others over a parking spot at Walmart in Reno, NV. Various other incidences, such as stampedes, resulted in 4 injuries.
All in all, Black Friday, though a great time to find some amazing deals, may not be the best time to go shopping. Perhaps pre-Black Friday sales are the ones to target to avoid the potentially deadly chaos of this shopping event.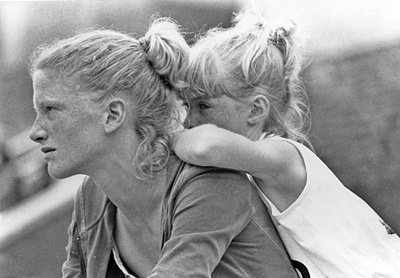 © Felicia F, Marlow, OK