Sacramento, My Home
December 8, 2016
Sacramento my home there's no places to go there's nothing to do. All i hear are the sounds of cop cars and sirens everyday. It's always smelling like something is burning that explains the firemen truck. There's nothing to eat in this city am always hungry. All i see and hear are cars speeding and honking their horns to the other cars telling them to get out of there way. All the parks are boring the sight of seeing them makes me feel disgusting. My home sacramento can't really go anywhere can't really do much.
That's not at all what my home sacramento is like! There's so many places to go gust need to fine them and so much to do gust need to get up and do them. We have two rivers you can go to. We have history here, just go to old sac. You do hear the cops but come on what city does not. There's so many restaurants so many different types of cuisine. The small of tacos gust down the street makes me hungry. Our parks Our parks gust so beautiful all the flower and all the trees gust make you feel excited delighted to be here. There's people walking their dogs taking jogs having picnics hey and even having big parties! This my dears is gust one park but there's many more.

We have the capital out here Out off all the cities they decided to have it here in my home sacramento now that means something. Now did you know sacramento is the city of trees. We gust built a arena here in downtown. Talking about down town there's so much art there's art museums all different types of art like statues paintings and graffiti even some that you can touch. Downtown can be a confusing place to drive in there's lots of twists and turns everything is together you can live in a apartment and the grocery store is right down the corner. The best way to get to places is probably to walke if you don't want to get lost going in circles in the car.

Sacramento might be small and tiny has its ups and downs but i love my sacramento come and visit even live here if you want.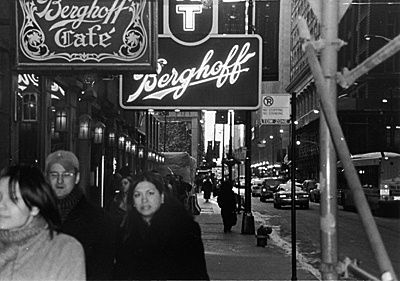 © Julie J., Mendham, NJ