Take Me for a Ride
MAG
October 14, 2016
There are no laws on gravel roads, and I fell in love without a seat belt. So it was no surprise that I ended up through a windshield, swallowing bits and pieces of rocks and my pride.
With skinned knees and glass in my eyes, you convinced me it just meant I saw the world differently. The now persistent clicking of my knees should have been the clicking of my seat belt or the slamming of my door when I told you to stop at the black top and you pushed your foot down a little harder. And the sound of glass crunching in my mouth should have sounded more like the word no or more like the damage does not make me tread more lightly on the earth because now I carry a burden and maybe less like, "Sure, baby, it'll be fun."
Your silver tongue can't convince my bloody one that this is right and that a drive on a Saturday night should smell like whiskey and burnt tires.
The asphalt ended and so did I.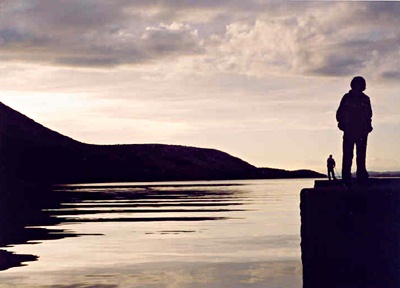 © Julia K., Nagykovacsi, Hungary