Stories from Long Ago (Read by How They Were Written)
August 26, 2016
(This is a small collection of story's I found in an old notebook of mine. All story's I write will be written as I had wrote them before.)
|1.|
Monday, September 19, 2011
One day there was a Girl walking to school. She had no friends because she was so smart. She has a new!!! dress. but she was playing socer and it... Ript!!!. She was Mad and when she got home... her Mother locked her in her... ROOM!!! with NO! Food.
THe END
thank you for lisning
|2.|
Tuesday, november 15, 2011
The Best preasint!
(Too cringy for your eyes) (Let me know if you want to read it, but don't say I didn't warn you)
|3.|
Monday, February 20, 2012
(Whoa, its been a year since I wrote again in this notebook)
I had a scary Dream it was about went it was 4th of July. There was fireworks and one firework cuvuar the world and outed spease. And everyone  Died. I woke up screming. The end!.
(Insert picture of the solar system with frowny faces on all of the planets. Plus Saturn has two frowny faces and it's ring is a road???)
|4.|
(Insert stolen poems I found in a book and copied them in this notebook) 
(Let me know if you want more storys, so as always, "thank you for lisning")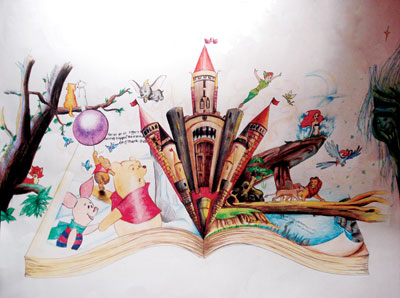 © Shirley L., Chino Hills, CA