Chaos
June 15, 2016
Don't you feel like a bystander when a problem occurs in front of you but you don't know where to start to help that person? Well, that was me back then in 4th grade I can still remember it as clear as it was just yesterday. There was this one bully who always messes around with classmates that is smaller than he was. But the behavior of the bully didn't just affect the students but the learning environment and more. The name of this bully was Alan and he was pretty tall for a 4th grader. Anyways it was a Monday morning and we have just started our class work on ELA. And that morning Alan came to school late then as he entered the room my teacher Mr. Vue gave him the work. Then he called a hall monitor from the other side of campus to come and watch us because he needed to use the restroom. But then the monitor didn't come yet and Mr. Vue needed to go badly.
"Students keep working on your class work I'll be back I need to use the restroom really quick."
Mr. Vue told us as he walked out of the classroom. As soon as he leaves Alan pushed a boy named Max who snitched him out last week for stealing. Then they both started to push, kick and punch each other on the floor as the other students came rushing. "Fight! Fight! Fight!" Some students yelled and chanted as my classmates surround the fight on the floor.
"Oh my gosh! What is happening? What do I do ?"
I thought to myself as I can feel myself shaking from head to toe not know what to do next. Then as the fight got out of hands one of my friends Mindy and I ran out of the classroom to get the teacher next door Mr. Green.
"Hurry there's a fight and Mr. Vue isn't in the room!"
Mindy shouted at Mr. Green as she and I tried to catch our breathe. Mr. Green then quickly ran into the classroom and broke up the fight. As Mr. Vue entered and wrote down a note and send both of them down to the office in the principal's office. So on that day both Alan and Max got suspended for a week and put them both in different classes. The part of being a bystander isn't really going to help the situation at all. And it's best to help out even though it's not your problem but it's gone out of hands. The way of helping and care for other will benefit you no matter educational or feelings wise.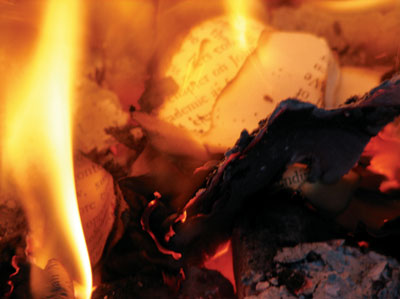 © Elizabeth H., Jordan, NY