One Song Can Change a Person's Life
November 8, 2015
My belief is how one song can change one person's life just because of the lyrics you hear. Some people may think otherwise, but I think we can believe whatever we want, and live our lives as we want to live them. This is my story.

About a few years back starting from the fourth grade, I was in a great state of depression for about four-and-a-half years. I never really had any friends during that time. My only friend had just moved away at the end of the third grade. Plus, my dog and my cat had just died. It almost felt as if my life was slowly ending for me. I always felt alone, no one to talk to, not even my family to talk to. I didn't think they knew what I was going through. It was a really hard time for me, yet no one could really tell. I'd always hide my feelings and just put a nice, fake smile for them. That's all they wanted, right? During the end of my seventh-grade year, I started to make a friend or two. That's when my depression state started dying down. But, I was still hating on myself, calling myself fat or ugly, and my friends knew this! They tried to help as best they could, it kind of worked, but not fully. Eventually, I found what I was missing. Music. I found this song called "Beautiful" by Christina Aguilera which helped me realized that (and we may not even see it) we are all beautiful in our own ways. There was one line that said, "We are beautiful in every single way, yes, words can't bring us down." That helped me realized how beautiful everyone is. I now know that we are all beautiful and no guy or girl can tell us otherwise. Sadly, some people can't see that and still suffer as how I was suffering, maybe even more. I just hope they find this song, listen to it, and have the same impact it had on me when I was suffering.

Another song I found was the song "Fight Song" by Rachel Platten. I found it in my eighth-grade year, which helped me with a tiny little cyber bully problem. Some lyrics that helped me with that bullying problem was, "this is my fight song, take back my life song, prove I'm alright song. My power's turned on, starting right now I'll be strong, I'll play my fight song, and I don't really care if nobody else believes, cause I've still got a lot of fight left in me." That cyber bully problem happened on an unfamiliar social media app, of course by the title "cyber". This person was trying to make me something I didn't want to be, she also made fun of how my username was spelled. I know my problems aren't as bad as a lot of people out there, but this was the first time I got bullied and it really changed me! A friend I met on the same app was also having a little bullying problem as well. I told him to listen to his favorite, inspiring song and, surprisingly, It helped him. I'm glad it did. After it helped him, he decided to delete the problem and felt better about his life. I now know that I want to help the people around me that are being hurt or bullied, I want to help as best as I can! I want to show them these songs or give them the best encouragement I can possibly give them! I believe that one song can change a person's life. This, I believe.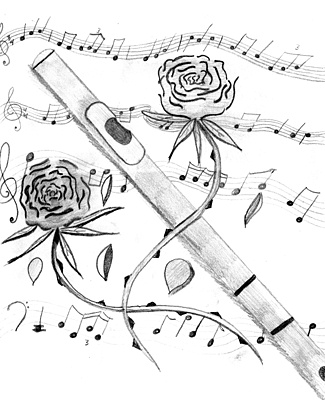 © Whitney S., Philadelphia, MA