Special
September 16, 2015
When I think of camp, I think of harmony. The all-encompassing nature suffocates my subconscious urge to fill every silence, but in the middle of a leafy forest with 30 campers, there is hardly any silence to fill. The chirping of cicadas in overhanging branches mix with the busy scuffing of feet on mulchy paths below and bulging suitcases stuffed with the excitement of the upcoming week. The campers are not nervous; camp is a home-away-from-home, and we are their loving family. Parents equipt with a plethora of prescriptions quickly inform the Staff of their sons' or daughters' special needs, special tics, and special behaviors, as if not to forget. Goodbyes are said, tension settles as beds are chosen and names are learned, reality sets in. It's time for a great summer.

My summer volunteer work at camp is not a hobby, or my way of getting service hours, or blandly an interest. Putting my love in motion to those who are often overlooked, underappreciated, and yet so vibrantly alive is my passion. Mentally and physically disabled children and adults use the campgrounds in the "middle of the sticks" Southern Indiana as a refuge. In society's eyes, they are not normal. They do not fit into the squares and circles of the world we live in. It's only here, equipped with simple log cabins, a farm and garden that these special people truly get to let go and be themselves without any repercussions. Having the ability to be a part of something that important? To me it means the world.

At the end of the day, the camp is a teaching camp. Adults and children arrive with a laundry list of diseases and syndromes, varying degrees of mobility, mental retardation, and verbal limitations… You name it, it's been here. Out of all the challenges (lack of airconditioning, outdoor showers, difficult campers, and spiders appearing everywhere) the connections, secret handshakes, songs, activities, and memories become even more priceless. Many times have I sat with a camper and instructed how to tie shoes, or made up a silly song for how to fold laundry. The staff instruct the campers, but we are the students in disguise. Through their ability to overlook their own limitations, these special people teach us to forgive our limitations and shortfalls, and find the peace in the storm. In all the chaos of a normal camp day,i t is in the small moments between activities --washing dishes, nap time, setting tables-- that the campers show a different perspective on "normal". Carefree and unapologetically themselves, these disabled men and women have living a happy life down to a science.

It is only through the vulnerability of being submerged in an unfamiliar situation in the middle of the woods in which I found harmony within myself, and have grown into a more patient and sensitive person. Before naively stumbling into camp, I had never been aware of the struggles or lifestyle of the handicapped nor had I experienced such an intense love from complete strangers. The important aspects of life were brightly presented to me and has taught me how to truly embrace life; with an open mind and open heart, even if my fear is disabling. By extending out of my comfort zone, I have gained a truly special family.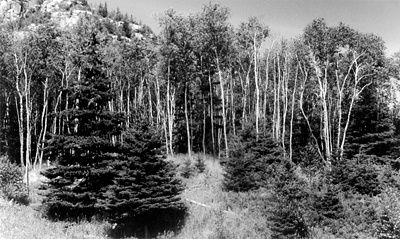 © Steve S., Marblehead, MA