Mother Knows Best
August 27, 2015
"All that I am, or hope to be, I owe to my angel mother." – Abraham Lincoln
My mother had been sick for as long as I could remember. When I lived in Austria, I remember visiting her in the hospital after school. Sometimes she was slightly better and lived at home, other times she would spend months in the hospital. I did not know what was wrong with her, only that she had some form of cancer, and never did I think that it was anything out of the ordinary that she spent so much time connected to machines.
When we moved to the Netherlands it seemed as though things were going uphill with my mother's health; she no longer had to shave her head every month, she spent longer periods at home and even biked with me to and from school. Every morning we would sing as we biked through the well-known streets and every evening I would chatter all about my art project which the teacher told me was the best of the class, or the mean boy who would just not stop pestering me. The world I thought I lived in was so perfect.
One day- when I was nine- my mother was due for one of her many check-ups. So after one of our numerous morning quarrels about redundant things like whether it was me or my sisters who had made such a mess in the kitchen- it was my sisters, I swear!- she boarded the hospital's minivan and I waved as it drove off to pick up the other patients in the neighbourhood.
That day my father biked me to school, we didn't sing but I did talk nonstop until we arrived at my school. We hadn't been biking for five minutes when I saw the minivan that had taken my mother away that morning. I waved so eagerly that I almost lost control over my bike and fell, but it was in vain because my mother did not see me. That was okay; now I had something interesting to tell her next time I saw her.
When we arrived at school all the other students were lined up according to class, waiting for the register to be taken. I quickly put away my bike, got into my class' line and waited for my name to be called. I always hated these morning rituals, especially now that it was winter and every time a name was called out you could feel your toes get slightly colder, until finally they got to the unfortunate last names that started with a 'z' and you could literally not feel them anymore.
We started our day with maths- which nine-year-old me had not yet discovered she liked- and practised our timetables as my teacher, Mrs. Skinner, shouted at us for not doing so at home… She really was a lovely teacher, whose eerie name matched so perfectly to her colourful personality. We enjoyed our lessons with her so tremendously that when the buzzer went off, signalling the start of the first break, we all leapt with joy.
Today was a special day; the last day before the Spring Break (which for some reason is not placed in spring). After school all the girls in my class would go to Ellie Thorne's house for a fantastic slumber party. Like many girls, it was my first slumber party and I simply could not wait. So, naturally, as girls do when they are excited, we were talking so rapidly that it was impossible for any outsider to follow our conversations.
Much to the irritation of our teacher, these conversations continued all the way through English and finally our last and most fun subject of the day: art. The moment everyone had been waiting for had finally come; the end of the day. Unfortunately that did not apply to me and my friend, Michaela, because we still had badminton lessons. I didn't complain; I loved my badminton lessons, even though I never actually did much sport and basically used it to gossip with Michaela and catch up with my year three teacher, miss Hills, who had been my absolute favourite teacher of all times.
As usual Michaela and I did not even touch a racket and went straightaway to our usual spot to talk about God-knows-what. She was my best friend at the time because I spent so much time with her, seeing as she lived nearby and I always had to ride home with her and stay at her house after school whenever my mother was in the hospital and my father was working. Today I would also needed a lift from her mother to get to Ellie's house.
That was until my eldest sister, Elise, showed up. I was utterly bewildered; I had never seen Elise at my school and could think of no plausible reason for her to break that tradition. When she spotted me, she made a weird hand motion, signalling me to come. I followed her orders and tried not to be hit by any uncontrolled shuttlecocks.
"Mom wants to see us," she said without any sort of hello when I was in earshot.
"Why?" I blurted out irritably.
"I don't know, but Carmen is waiting in her car to take us to the hospital so just come on."
"No," I sounded like such a spoiled little brat. "I'm supposed to go to Ellie's slumber party." I could feel tears stinging in my eyes and did not care that I was drawing so much attention with my little tantrum. I refused to go to the hospital and had to literally be dragged out of the school by my impatient sister.
"Here," my sister said, after she had shoved me into the car with all her force, and handed me a movie. "I thought I would buy you a DVD so that we could have our own slumber party seeing as you're missing yours."
I accepted the gift and smiled through my tears- lord, it's shameful how spoiled I was. We drove off and had to make one stop on the way to pick up my other sister, Lotte. She also had plans to sleep over at a friend's house and yet she did not have to be dragged out of the house while flailing he limbs about and crying like a toddler who just got refused another a piece of candy. Now that we were complete, we could go to the hospital without any disturbances.
My father was already waiting in the parking of the hospital when we arrived so we quickly thanked our family friend who had been so kind to drive us and greeted him. We hastened through the hallways and arrived at the well-known room in which we had visited our mother so many times. We stepped into, what I called, the 'in-between-room' (because it was in between the hallway and my mother's actual room). The smile my father had worn previously slowly vanished as he looked at us one by one.
"Something bad has happened today," my father finally started and I remember thinking that he should just get to the point.
"Your mother," he continued. "has died."
I didn't know whether or not to laugh and was waiting for him to say something like: "Just kidding everything's fine!" But he didn't. And then I realised that no one in their right mind would joke about something so serious.
For the second time that day hot tears welled up in my eyes, only this time they weren't there to help me get what I wanted; they were genuine. Those four words had carried so much weight that my sense of reality was unable to carry them and shattered into pieces. It was hard to accept the truth when a few minutes ago I still believed that my mother and I would both turn one-hundred-and-eighty one day- yes both on the same day. But any doubts I had had about my father's credibility vanished as I stepped into the next room and saw my mother's corpse on the bed.
People always say that dead people look like their just sleeping but that's not right. No one lays that still when their sleeping. No one looks that pale. And everyone breathes when they sleep. It did, however, feel as though I were asleep. It was just so surreal. Sometimes I still think it was a dream and I'll wake up one day as the innocent nine-year-old I was. It still baffles me that someone who has been there since the beginning won't be there 'till the end.
I cringe whenever I think about how obnoxious I was; I was a silly, little girl who thought the worst thing that could happen to her was not being able to have fun with her friends. But that day my mother's life wasn't the only one that ended; so did the silly, little girl's. After that day I learned that I had to grow up and become more independent. I had to, with only one parent who works all the time It's almost a requirement. It often perplexes me how reliant some of my classmates are on their parents, or any other grownups for that matter. I was relieved of my innocence far too soon and I often find myself looking at grownups and thinking: they still have both their parents. And that's the weirdest feeling in the world; knowing you've experienced something someone twice your age hasn't.
That's not the only thing I learned that day; my mother taught me so much, without even knowing it. She showed me what true strength looks like and to this day she is my super hero. Because true strength is not muscles and power, but having power when your muscles are failing you. She fought to stay alive for my sisters and me and I never even realised. I took her for granted and that shames me so very much because the only version of me she'll ever know is who I was before that day. She only knew the selfish girl who placed no value on life because she thought it was everlasting.
But perhaps my most important lesson of that day was to always do my very best, like she did. Because no matter how hard I'm trying, she showed me that I can try harder. I now always have to do better than I think is my best in the hopes that she is able to look back at earth and be proud of me.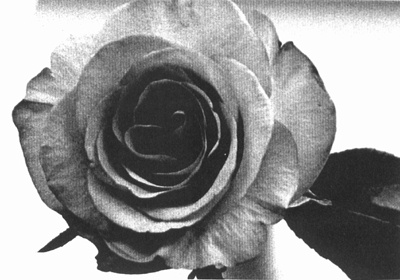 © Liza C., Seattle, WA