Life = Andromeda Galaxy
July 27, 2015
In May of this year, my older sister showed me a video that she found moving. It was a video about a picture- notably, the biggest picture NASA has ever taken of the Andromeda galaxy. It is a 1.5 billion pixel photograph, and took 4.3GB of desk space. I encourage you first to watch the video. It is called
Gigapixels of Andromeda [4K].
I watched it again later, and wrote something down I would like to share with you all-
An excerpt from my journal, July 13th, 2015:
'I found a video of the biggest picture NASA has released of the Andromeda galaxy. It is so, so beautiful. It makes me wonder how big everything is. How many Earths could fit in that whole thing? It's huge, and in some places, there are so many stars that you can't even see the black behind it, because it's so bright. I feel like that is similar to life. Some places it's so dark, it envelops you, and other times it's really bright. It's bigger than us, way bigger, and under no cicurmstances can we understand it all.'
That's my life metaphor for the day. Think about it.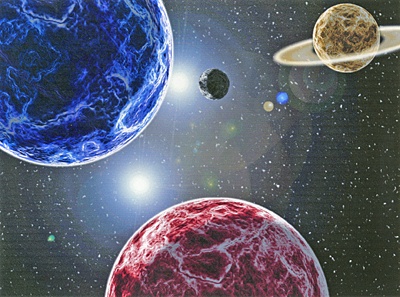 © Alex D., Phoenix, AZ