Laundry man
April 19, 2015
The time is 9:45 pm. He stands at the edge of the doorway opening into our home, his broken teeth twisted into an innocent smile. "Pandrah", he says, the laundry has cost 15 dirhams today.
As my grandmother hands him the money in exchange for the ironed clothes, I give him a packet of the mysore pak my mom made for Diwali.
"Aap meri maa jaise dikh rahe hain", he tells my grand-mother, still smiling. My grandmother looks like his mother who is back home in Uttar-Pradesh, India.
My grandmother asks him if he has had his dinner yet.  No, he replies. He only reaches his dorm- which he shares with his 16 laundry co-workers- at 12 pm, after which he helps to cook the food. He eats his dinner only at 2 am in the morning
"Subah saat bhaje utega", he says. He wakes up at 7 am for work. I listen to his schedule, astounded. Though he must only be about 35, his figure looks unevenly bloated and tired. His mouth, however, has always been twisted into an eternal, happy smile. This is life, and acceptable enough, he shrugs.
He reports that he gets all of 700 dirhams ($190) a month, which easily means nearly 10,000 rupees. This money is the average salary of a high school teacher in India, so it is incredible enough an amount for an uneducated person from an impoverished village. Many people in his native place are below poverty line, surviving on less than 32 rupees or $0.51 per day; this translates to less than $15.3 a month per person.
He thanks us for the sweets and replies looking at our troubled expression about his 17 hours of work and 5 hours of sleep routine, says "Sab kuch teek hoyega". Everything will be alright.
He then rides away on his cycle, into the bustling streets of Karama with his large pile of clothes, to yet another building and yet another task. I am left feeling hollow, and grappling with the weight of his words.
Everything will be alright.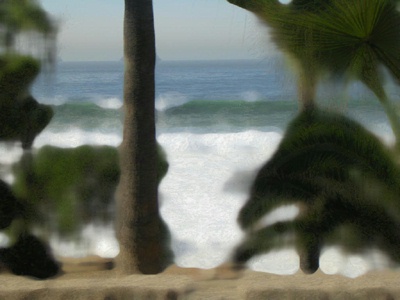 © Chloe A., Santee, CA