Tight Ride
MAG
It was a very cramped car with six people. No matter how hard I tried, I couldn't find room. Saturday night. Good times. Five seniors and me, the freshman. It was always fun hanging out with my brother's friends, but not like tonight. Tonight was one of the greatest nights of my life.

We were driving back and forth on the gravel detour road. The goal was to get to Northfield to see a movie. I could never decide what was more exciting: being at the movies or driving there in a cramped car.

Every bunch of friends has the funny guy, and we sure did, too. Every second, the car was filled with laughter from some joke or friendly insult. It's like that with friends. My brother's friend, Cole, was typically the target. He never seemed to mind; everyone knew he was crazy. He was the type who hugged you at random and grapevines to the bus when school gets out. He was all right, a good kid.

We finally made it to Northfield and opened the doors. Finally, my legs could move. I stepped back to notice that the car had an impossible black sheen to it, a sheen I hadn't noticed getting in. The lights in the parking lot illuminated the car just right, making it glow with a sense of pride and perfection. Such a great car, so little room.

Immediately after the movie the first words were, "Let's go to Wal-Mart!" No one disagreed so off we went for unknown reasons. Together we had eight dollars, just enough to do a crazy teenage guy shopping spree.

The empty parking lot was the exact opposite of the car, but it was 11:30. Once we got out, the lot was filled with our screaming and foolish excitement over absolutely nothing. I loved it. The car was still glowing as it had at the theatre. Such a great car, so little room.

Inside the store we constructed forts out of pillows, raced tricycles, and touched nearly everything we passed. The only things purchased were three double cheeseburgers from the in-store McDonald's and two bags of cotton candy. If the car were as big and comfortable as the pillow forts we made, I'd be in heaven.

One Saturday night passed in a cramped car with my brother and his friends. Such a great car, so little room. I wouldn't trade that night for anything. When you're with your friends, things like cramped cars don't matter. Next time you have to carpool with your friends, just remember, you're in good company.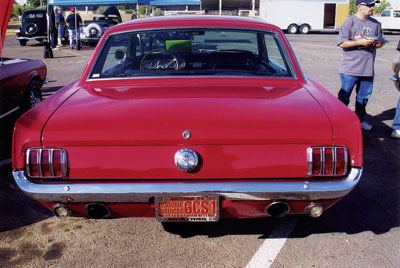 © Anonymous