Blue Lines
MAG
I had my eyes closed, praying that only one line would appear on the white background. I clenched my eyes so tight that tears began to fall. I finally opened them, realizing that the three minutes were up. My heart sank.

Instead of one, there were two bright blue lines. My life felt incomprehensible. My security blanket of childhood and adolescence tumbled out the window as I faced instant adulthood and motherhood.

Just a month before, I had sworn my life away to the United States Marine Corps. I dreaded walking into the recruiting office to explain I was no longer eligible because I was pregnant.

I bawled my eyes out. Would the father accept responsibility? Would he care and help? Would my parents shun me? Questions I had never considered before filled my mind.

I told my parents with so much hurt in my heart. I knew they were disappointed. I was the smart one in the family, I had a bright future. I was supposed to be the first one to go to college, and now all that had changed.

We went to the doctor, who confirmed the pregnancy. At my first sonogram I was able to see my baby for the first time and hear its heart beating so fast. My heart melted and I knew this was the plan God had for me.

I found out when I was about six weeks along, and as I write this I'm eleven weeks. I have to learn to take care of myself, for not only do I hold my future in my hands, but I hold this child's.

After a few weeks, my father stopped speaking to me. My once-open book was now closed and I was confused about what to do. My mother cried day and night because she was lost in the sea of chaos that our house and family holds. I decided to go.

Eventually my family will be brought together by this baby as it was when my cousin was told he was being sent to Iraq. So, tomorrow I leave to live with the father of my child. Money will be hard and so will transportation - we are 17-year-old seniors without licenses.

We are not going to be able to do this on our own.

All of this has taught me to seek God harder and find peace with Him. Without Him I wouldn't know which way to turn. I'm applying for college scholarships but I still do not know how I will pull off going to school, working, and raising a child. Some things just take faith.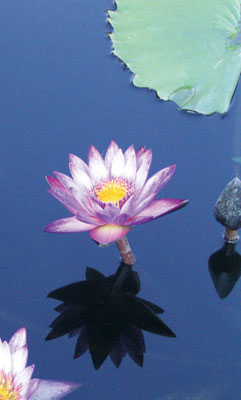 © Anonymous